Logicium
From Illogicopedia
Logicium is the most boring element in the Nonsensical Table of the Elements. it also occupies the first ever spot in the table- with an atomic number negative infinity.
General Properties
[
edit
]
Logicium has a very boring property. it has negative infinite protons, 4 isotopes. primary isotope has positive infinite neutrons. the percentage adds up is 100%. which is boring. BORING!
Logicium is obviously known for it's boredom, but it's also known for its special property. which is, if anyone drinks a small amount of logicium, that person falls asleep no matter how hard one may try. it has no color and no smell, but it is classified as Odorful Gases because it Stinks.
In medical, Logicium is used for anaesthetic gases. it is useful for physicians to induce anesthesia to patients.
Natural thingy
[
edit
]
Logicium can be found in polybeeron dilogicium, in some materials such as Math book, air in the classroom, college papers...
Isolation
[
edit
]
Logicium can be isolated and purified when heated in 1500˚C, 300 atm. just like normal atoms does. how boring!
Synthesis
[
edit
]
Logicium can be made via using Negator with Illogicium. number of neutrons is automaticly decided based on which isotopes you used for making.
Organic Synthesis
[
edit
]
Logicium can make a strong bond with Boron, Beeron and B-ron. which all are also quite Boring.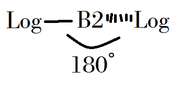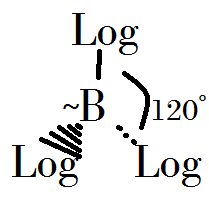 Laboratory Synthesis
[
edit
]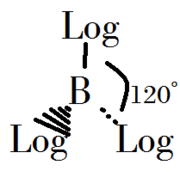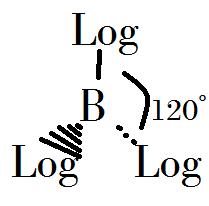 See also
[
edit
]