User:Flyingcat
From Illogicopedia
The best way to resolve this issue would be for you to shut up.
I've been around now and then since March 2013. I also edit Uncyclopedia.
As of 11/11/18 I am no longer on the Discord channel because it has been joined by people I will not interact with who are not editors here. You must contact me on-wiki or through email.
---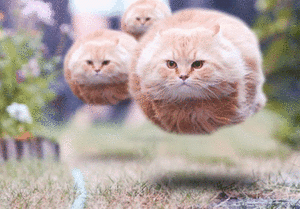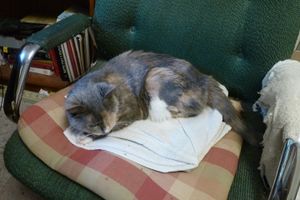 Editcount
[
edit
]
Articles
[
edit
]
I wrote these or helped them get into mainspace.
Shoe spam (mostly written by a spambot)
43 (originally published (by someone else) on Desencyclopedie; translated into English and ported over here, then added to by Gruntled)
Da Moon (retrieved from the bowels of Uncyclopedia)
Dream Journal (with T3canolis)
Burble (with 99.239.209.51)
Apostrophe (moved from Uncyclopedia)
Cadaver Synod (moved from Uncyclopedia)
HowTo:Be Reverend Zim_ulator (moved from Uncyclopedia)
Non-violent resistance (moved from Uncyclopedia)
Kale and yoga (mostly written by an Uncyclopedia spambot)
Cala tân‎ (poem written by a Welsh Wikipedian)
HowTo:Drive a Car on LSD (moved from Uncyclopedia)
Vandalism on wheels! (vandalised version of Uncyclopedia's article)
Worst 100 Pick-Up Lines of All Time (moved from Uncyclopedia)
Éowyn‎ (moved from Uncyclopedia)
Eleven Commandments (moved from Uncyclopedia)
Good electricity and bad electricity (moved from Uncyclopedia)
Spoonleaf (deleted by request)
Telepath muffins (deleted by request)
It was a dark and stormy night (with an addition by Twoandtwoalwaysmakesafive)
Cyan = partly written by someone else; purple = entirely written by someone else (I just slapped it on here); bold = featured; bluish-green = rewrite