Category:N00bs who've got a fully charged banhammer aimed at them right now
Jump to navigation
Jump to search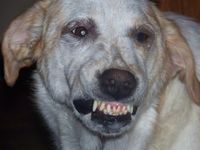 Some new user registers and immediately thinks they have license to make edits which irritate the community. Sometimes when feeling generous, you can slap a welcome template onto their talk page, followed by a scathing diatribe ripping them a new pooper about their behavior. Then you charge your banhammer, aim it at them, and wait...
Pages in category "N00bs who've got a fully charged banhammer aimed at them right now"
The following 2 pages are in this category, out of 2 total.