I Feel Suicidal
Jump to navigation
Jump to search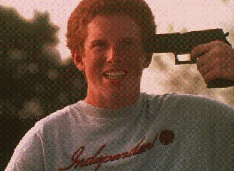 IF U R A PERSON WHO IS UNHAPPY WITH LIFE AND WANT TO COMMIT SUICIDE GO AHEAD AND COMMIT SUICIDE I AIN'T STOPPIN YA! BUT U MIGHT WANNA HAV A LOOK AT SOME TIPS ON SUICIDE AND LIFE.
"I wanted to die but then i fell in love and my life has meaning now"
"All u need to do if u feel suicidal and have a needle right next to you is think wot would the world be like without me then make your decision"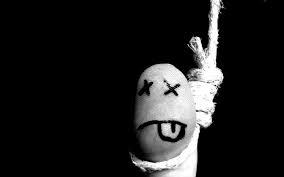 If the above quotes have changed your mind then you should be fully capable of living a good happy life. However,
"Every individual has their own place in God's Kingdom if one is missing it will go corrupt"
"There's nothing good about suicide"
Now, if you're still interested, GO HERE!!!!!!!!