Illogicopedia:Privacy policy
Jump to navigation
Jump to search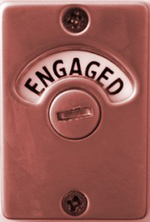 To be confused with the Privacy polly see.
Illogicopedia respects your privacy as much as any other respectable wiki. Administrators have no access to personal data such as passwords and email addresses (they can, however, contact you via the 'email this user' link should you so wish them to). As with all wikis, your IP address is logged in the history pages if you have not registered an account. For this reason, we recommend registering to hide this - all your contributions will be logged under your username so long as you are signed in.
We recommend that you do not use your real name as a username, but you may wish to disclose it on your userpage at your own risk. For attribution purposes, you can also enter your real name in your user preferences if you so decide.
Illogicopedia will do all it can to help out with any problems you may have: simply contact an administrator.
See also
[
edit
]