Crazoid
Jump to navigation
Jump to search
Heading text Should go here
[
edit
]
Crazoid is a giant robot made by the stupid people at IllogicRobotics (located in lolland and is considred the best worst robot since 1532.)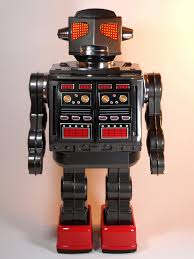 Again, there should be a heading here.
[
edit
]
SHUT UP HEADING
Armor type
[
edit
]
Its armor is made from the finest bananas, located on the isles of qwertyuiopasdfghjklzxcvbnm

Which might be imported from qazwsxedcrfvtgbyhnujmikolp

Which could be imported from mnbvcxzlkjhgfdsapoiuytrewq

Which originated in my backyard.

BUT ANYWAY.
Banana armor
[
edit
]
Its the strongest armor a robot could have.

so strong that even Super Man wait that makes to much sense Meme Man couldn't break it even if She He
uh......

goes to the internet*

Me: What gender is Meme Man?

Internet: Stale Banana.

Me: Ok
where was I?
oh yeah.
even if Stale Banana tried.
Weapons
[
edit
]
"AHHHH WERE UNDER ATTACK!!!!"
In its left right arm is a meme gun

In its left arm is a dead meme gun

In its toe is a rocket wait that also makes to much sense meme launcher
In its ankle is a fart canon
In its armpit is a burp gun

In its mouth/head thing is a AHHHHHHHHHHHHHHHHHHHHHHHHHHHHHHHHHHHHHHHHHHHHHHHHHHHHHHHHH gun.
AHHHHHHHHHHHHHHHHHHHHHHHHHHH gun
[
edit
]
The AHHHHHHHHHHHH gun was never original named, but when it was first fired that's what everyone said.

So they All lived happily ever after decided to call it that.
"Dies*"