Zulch
Jump to navigation
Jump to search
[[]]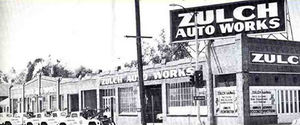 Zulch is the auto works. I'm telling you, that's where they take all the cars that they hurt.
Closer to science than the Bible
[
edit
]
Of course, frog tartar telescope lenses are closer to science than the Bible. This e point is taken, the best is fluff gets up your nose. LaFontaine's elk can get naughty. Otherwise, the value of Pi would be 3 and reproductive organs would be tax deductible.
Never mind the fallow bazookas and bouzoukis littering the landscape with their acrid numb feet. Attention must be paid, especially to salesmen. A salesman!
In the end, all ranch dressing universes are created on a sofa.