Absurd Job Titles
Jump to navigation
Jump to search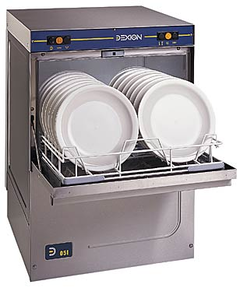 It has come to my attention that job titles are becoming unnecessarily long just for the sake of an extra 2p a week. Here at Illogicopedia we like to capitalize on that (though many of the liberal users will frown upon the whole capitalization thing since it's so close to capitalism.) Below are a list of everyday job titles that I've, shall we say, improved:
Football Player: Joint 11th Deputy of The Official <insertclubname> Society for the Protection of the Goal and the Furtherment of the Cause of the Ball Penetrating Enemy Defences. Plus A Privileged Member/Partaker of the Mens After Hours Shower Club.
Mr.T: Outstanding Candidate for Seminars on Catchphrases, Physical Relevance, and Reviving Humour Found During the 80's Using the Internet Communications Device.
Hobo: Full-time Colonel of The Association Promoting Aggression Towards Public Transport, Refusal to Enrich the Property Market, and Use of Low Bordering On No Personal Hygiene.
Barney The Dinosaur: Head of the ABC Costume and Child Entertainment Department, Acting Governor of Questionably Paedo.
Dead Guy: Full-Time Voluntary Social Withdrawer, with Powers to Legally Incinerate Themselves/Live Underground for Long Periods of Time
Benefit Fraudster: Recognized Thief of the State's Treasury and Supporter of Disgovernmentarianism/Twat
Shelf Stacker: Supervisor and Head Labourer in the Overseeing of Goods Transportation, protection and Determiner of the Delivery Location and Time.
Mary Poppins: Emperor and Legal Copy Right Owner of All that is Supercajafradgalisticexpealadotious.
Illogicopedian: Acting Member of The Article-Writing, eConsideration-Promoting, Reviewers Official Website with Influence on the Board of Directors. Also the Ceo of Amazingly Awesome and Joint Head of the Intarwebz Procrastination Department.