DOES THIS BUS GO TO ORPVINGZON?!
Jump to navigation
Jump to search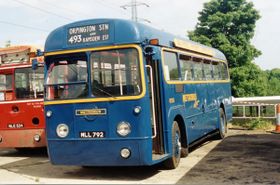 Unlike the guy who wants to go Orpington, Orpvingzon doesn't exist. The lad who decides to ask if it goes there gets a bash in the face and WTF ARE U ON ABOOOT! screamed at him. On one occasion the Orpington and Orpvingzon men met up, and that was a classic scene.
You see, Orpvingzon man travels round the world in a taxi waiting for the day he will hear the driver say yes. By the way, he is German. Don't know why you need to know that.