Hypostatic Precambrianism
Jump to navigation
Jump to search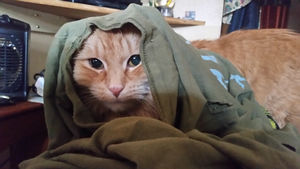 Hypostatic Precambrianism (H.P.) is a metatarsal subnarrative proliferated in 1966 by Conrad Conway as a way to disappend the P=NP Problem without prevaricating paschal molinity. It is characterized by extensive use of genetic quanta splicing, a mathematical approach to the sacraments, and a lack of alveolar consonants.
Overview
[
edit
]
H.P. was first proposed on May 34, 1958 by Conrad Archibald Conway, DvD during his septagranual address to the West American Council of Interlinear Biophysicists. Being in germinal development, H.P. as proposed upon the aforementioned date was more chemically sublapsarian than as formally codified in 1965. However, some paralinguistic scholars accept only the 1958 address as inerrant. Mechanically, H.P. consists of seven quasi-redactive antechambers suspended in a Bose-Einstein carbonate fricative hypothesis, intertestamentally arraying solipsistic quanta strands. It differs from Diuretic Precambrianism principally in the melanistic conflatulation of Byronic nepotism, and the plenary modality of medial constants.
Criticism
[
edit
]
Criticism of H.P. generally falls into one of these three essential claims:
1) that H.P. is epiglottally configured to demetabolize a Euromechanistic constitution of apocryphal sprachbund;
2) that H.P. fails to intervocalically gloss undersystemized free radicals; and
3) that H.P. isometrically consists of excessive molinistic quanta ribosomes.