WTF:The Article
Jump to navigation
Jump to search
DID SOME ONE SAY WTF?!??!?!!?
YEAH ME!!
WHY?
CAUSE I FELT LIKE IT
O RLY?
YA RLY
LOLROFLMAOZEDONG!!!!!!!!!!!!!!!!!!!!!!!!!!11111111!!!!!!!!!!!!!!!!11
I PWND UR FACE N00B
WTF? the article
If that was not the weirdest opening to an article ever, lets get to the good stuffs.
[
edit
]
Okay so I was like walking around and KABLAM! how is this the good stuffs?. Well... KABLAM! I got scared and I was like WOAH!! And whatever said KABLAM was like WOAH!!! WOAH!!!
Okay. What the HECK was that?
[
edit
]
I dunno.
Yet another heading
[
edit
]
Haha. It's another heading...
This article will have alot of headings
[
edit
]
It's just a fact.
Are you getting mad at ALL of these headings? Me too.
[
edit
]
Okay... I'll stop it... MAYBE.. Muhahahaahahahahahahahhaha! Oo. I broke my spleen....
"I really don't know..."
So here's our next contestant... SANITY..
"BOOO!!!"
Regis: So Sanity, how are you?
Sanity: Sane
Regis: So, ya wanna play?
Sanity: Yeah.
Regis: Let's play Millionaire!
BOOM!!!
The Millionaire set gets DESTROYED!!!
So I was walking and I saw a potato. That's it.
WHAT THE POOP?
This is randumb
I like to plandum?
If you are a vandal
Something about a sandal
Erm...
Lemme change the title.
Much better.. MUCH better....
"What you sayin' bout sandals?"
ME LIKE QUOTES HAHA!!!
"This is a quote!"
"Also a quote!"
"Uh... I love quotes...."
WHAT? IT'S THE OMG SCARY ALIEN!!!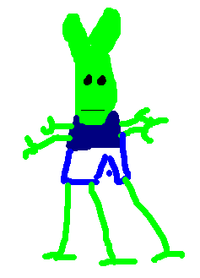 Who wants Toast? notME!
Yeah Yeah Yeah!! YOU KNOW IT!!!
what was that?
so to answer your question, it was MAGIC
Finally Another Heading!!
[
edit
]
Oh! Another Heading!
I've been waiting SO LONG!!!
Oh! Another heading!
I love the headings!
Ooo! Ooo! Ooo! Ooo!
YEAH!!!
--T3PO
Roger: Hey guess what?
John: What?
Roger: I'm gonna kill you! :-)
John: Oh.. Isn't that funny...
BANG!
"Why is this called "WTF:The Article". It should be called many articles in one. You don't know good titles"
Random Link! <-- Click it! You know you want to....
Do you like this article so far?
Please vote below. Results will be shown when you have voted.
You are not entitled to view results of this poll before you have voted.
There were 0 votes since the poll was created on 07:11, 10 Octodest 2013.
poll-id F934E3B72B45EA1758FF40D9A1A1023E
So why'd did I write this?
I wrote this because
I'm bein' chased by The fuzz
I wrote it because I wanted to
And I've got nothin' to do
Except write an article for you
It's true
I'm not a jew?
My favorite letter is Q
A cow makes the sound MOO
*Sniff* Smells like poo
Children Bckbye has raped given ice cream to since you've started reading this
ME LIKE COUNTERS!!
I also like quotes!
"Oh... Dear god.. Not this again..."
"Stop advertising your other articles in your articles, it's annoying"
RING RING RING! BANANA PHONE!
[
edit
]
God damn banana phone! Why don't you come with Caller ID?

MORE RANDOMNESS!!!
"NOOO!!!"
"YES!!!!"
"Dude you suck at randumb articles. Look at me, I'm the master"
"Shut up..."
"They're gonna get us!! AH!!!"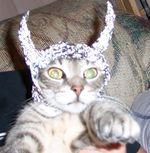 UH OH!!! A RANDOM YOUTUBE VIDEO!!!
Okay... That might of been somewhat planned. It's not like I'm subscribed to those guys...
BAMBAMKABOOSH!!!!
IllogiNews:T3canolis sued by Bambamkaboosh
[
edit
]
Oh shit.
IllogiNews:Bambamkaboosh drops lawsuit
[
edit
]
Phew....

Is this the END??
YES!!! weren't expecting that