Kansas City
Jump to navigation
Jump to search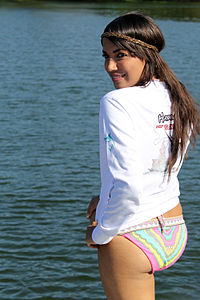 Kansas City is a city on the other side of Missouri. There is also one in Kansas, but no one cares about that one. It is less cool, as a secondary result of not being socialist. It does have a soccer team, but it's not an FC. Soccer teams are cooler if they have FC in their names.
The only things they have going for them are that they have a cooler mafia and a well-known style of blues.
They haven't even absorbed most of the surrounding area into the name of their city. Except for maybe Overland Park. Independence doesn't even count.
Made-up facts about Kansas City's crime rate to make this article look longer
[
edit
]
This article was
written with the help of an AI text completion service.
  It may be registered with the service. 

  →  
The fact that the crime rate in Kansas City doesn't look like it does in any other city that I know of does not make the crime rate in Kansas City worse, because, as I explained at the start of these pieces, there's an enormous amount of variation between cities across the country.
So, if you're looking for an easy way to explain Kansas City's crime rate, just pick any place in the country that has a high crime rate and compare.