Ninja
Jump to navigation
Jump to search
"I R L33T N1NJZ0R!!!"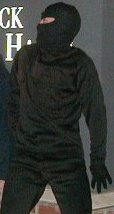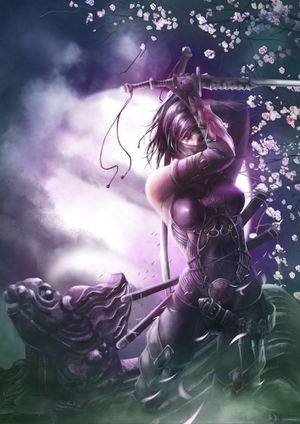 Ninjas. Thousands of 'em.
Ninjas are hiding... I don't know, but I'm guessing they like hiding behind people, in FACT THERE IS ONE RIGHT BEHIND YOU!!!!! LOOK OUT!!!!! what ninja? I don't see a *SHING* JESUS CRIST!!!!!!!!!!
Things you didn't know about ninjas
[
edit
|
edit source
]
Ninjas are amphibians
Ninjas aren't actually amphibians.
Ninjas have 10-foot long arms which they use to tickle people up to 10 feet away.
The first ever ninja was Jesus. He could do a flip and everything. And killed people at will. Maybe.
Ninjas support free speech, but hate current laws governing the use of katanas as hair cutting tools.
. Ninjas like kites. Not sure why, personally I find them a bit laborious.
Ninjas have yet to discover sympathy.
Ninjas have smaller central brains governing the use of their larger brains.
Ninjas hate lists of 11 points or more.
*is hacked up by angry ninjas*
Ninja can be translated to Chuck Norris
Ninja's don't lose the game.