Dangerous And Resonating Knowledge
Jump to navigation
Jump to search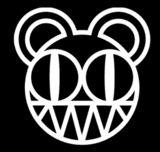 WELCOME TO THE D.A.R.K. PROTOCOL. WE HAVE BEEN AWAITING YOUR ARRIVAL.
Enter the darkness. Witness it once and for all. Things are going to change around here, and there is very little you can do about it.
Why?
Because you have not been paying attention.
ILLOGIC WON'T SAVE YOU THIS TIME.
Who We Are & What We Do
[
edit
]
We are formally known as The Dangerous And Resonating Knowledge Protocol Of The Powers That Be In The Illogiment, founded by Twoandtwoalwaysmakesafive on Ergust 4, 2015. Our services are also available across different diplomatic and governing situations, scenarios, and formats of conduct that may be deemed "in critical need of assistance."
Our organisation has only three objectives to fulfill for the entire span of humanity: Providing any secretive information hidden and undisclosed from the public (most often referred to as the "illogic") of the corporations that not only influence but control the people of Illogia, rigorously investigating and scrutinising any political parties within the Illogiment that have been reported for illegal/suspicious activities, and counteracting the worst and most persistent vandals of all. Our organisation refers to these secrets as "darkness," but despite our title, we endeavor to shed light on these secrets.
If you wish to join our cause, you must do these three things:
Before joining, you cannot be affiliated with any political party. If you are, denounce you membership. You must also be committed to countering vandals.
Await approval.
Current D.A.R.K. Protocol Operatives
[
edit
]
Twoandtwoalwaysmakesafive, Founder and Chief Director
How To Identify Us
[
edit
]
We use The Signatures of D.A.R.K, each member having his/her own unique signature showing their association with the D.A.R.K. Protocol.
Parties under scrutiny
[
edit
]
The Ducks For Ducks Party
Political Watchlist
[
edit
]
Party: Strangled Cat Party. Reason: If you don't know why they're on this list upon reading the name of the party, then we can't help you there.
Party: The Ism Party. Reason: Suspiciously offering free cake to everybody. As in, everybody.
Party: The Communist Party. Reason: Visit the Gulag and see for yourself!