DESERT ISLAND DISK
THE RAINDROPS THE RAINDROPS THE RAINDROPS THE RAINDROPS THE RAINDROPS THE RAINDROPS THE RAINDROPS THE RAINDROPS THE RAINDROPS THE RAINDROPS THE RAINDROPS THE RAINDROPS
AVOID ALL EYE CONTACT. DO NOT REACT.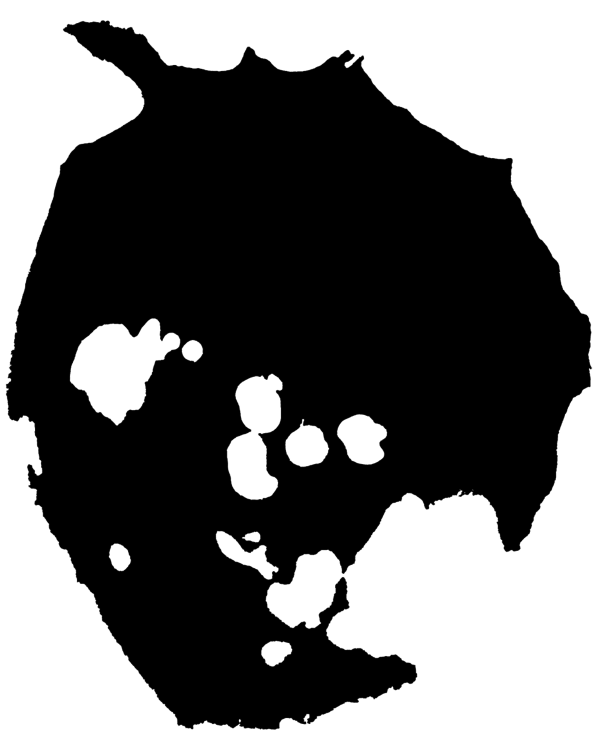 HELLO. I GO BY MANY NAMES HERE - SO MANY, IN FACT - THAT IN TERMS OF NAMING, I AM THE EQUIVALENT OF DUMBLEDORE ON THIS WEBSITE.
AS ONE MAY BE ABLE TO SEE, I AM AN INHERENT FANATIC OF THE BRITISH ALTERNATIVE-ROCK BAND RADIOHEAD, SO MUCH SO THAT I HAVE BEEN ABLE TO REPLICATE THEIR NEW CURRENT FONT VERY CLOSELY. OF COURSE, THAT MEANS THAT I WILL CONTINUALLY MAKE LYRICAL REFERENCES TO THEIR WORK AND UPLOAD RELATED MEDIA TO ILLOGICOPEDIA, SO DO NOT EXPECT ME TO SUDDENLY HALT MY RAVENOUS ACTIVITY FOR AN EXTENDED PERIOD OF TIME.
VIGNETTES
WHY SHOULD I BOTHER LISTING THE ARTICLES I HAVE CREATED? THERE ARE MYRIADS OF THEM THAT WOULD COMPOSE A RELATIVELY LARGE PORTION OF THIS PAGE...
Deuxetdeuxfonttoujourscinq
CLOSED SOURCE
RESPIRATION
THE GULL OF GOO
WE'RE GONNA BUILD A WALL
SUNN O)))
OBSCURA
ULCERATE
2 PLUS 2
KLONDIKE BAR
TOP TEN THINGS I WOULD NOT DO FOR A KLONDIKE BAR
V'VAOTOO
OPETH
OVER THE BRIDGE: A PENGUIN'S TALE OF "THE WALK"
MAKING WIKIPEDIA MORE ACCESSIBLE TO THE BLIND
JUICE
TOP TEN HISTORICAL FIGURES
GET IN THE FOCKEN BAG NEBBY
STRANGER THINGS
TOP TEN EXAMPLES OF RADIATION IN NOODLES
BOARDS OF CANADA
PLATONIC LOVE
HARAMBE THE GORILLA
KREATOR
POKÉMON GO
I ATED A COOKIE
INSTAGRAM
CORE
FOALS
WINRAR!
TED CRUZ
BERNIE SANDERS
KUDJEE BEAR
FEMINAZI
FINK
MICROSOFT EDGE
THE NEVERENDING WAR OF ILLOGIA
MAH 1ST IRC CHAT W/ TEH ULTIMATE ADMIN!!!
JEREMY FARBLEUM ARCHE
2CHAN
AN ADVENTURE OF THE MIND AND SPIRIT OF AN AMERICAN ADOLESCENT
INCUBUS
STARBUCKS
SNOB
DOGE
SKULLCANDY
BAFA BAFA
EMILIANA TORRINI
ID-10t
STRAIGHT OUTTA COMPTON
STINK BUG
PLANET TELEX
JOHN BOEHNER
PRAYING MANTIS
BROTHER
JOHANN SEBASTIAN BACH
CHIPOTLE
DAILY TORTILLA INTAKE
COLIN GREENWOOD
PORTISHEAD
J. R. R. TOLKIEN
GILLETTE
QUIZNOS
MAGIC MIKE
20TH CLASS CITIZEN
SOUTH PARK (TV SHOW)
ME GUSTA
KOALAFORNIA
DIABETIC EBOLAIDS CANCERITIS
THOM YORKE DANCES LIKE HE'S...
WOWZES
GABRIEL IGLESIAS
PROOF THAT 2+2=5 SUCKS AT MATH(S)
SPUTNIK
2015 UK ELECTION
NISSAN
THE DRESS
WRECK-IT RALPH
JIM MORRISON
CHAMELEON
JONNY GREENWOOD
THOM YORKE
EL SALVADOR
SLURP
KNIFE PARTY
SNARF
RADIO HEAD
User:Fluffy Waffles (He was too damned lazy to create it himself, so he asked me to create it for him.)
TWOANDTWOALWAYSMAKESAFIVE
WEDDING

THEN AGAIN, I SPEAK IN CONTRADICTIONS.
IT GOT EDITED, F*CKED UP...
STRANGLED, BEATEN UP...
A MEAGER ATTEMPT AT BEING A FAKER
I CURRENTLY RESIDE IN LOS ANGELES. I USE HP AND ASUS LAPTOPS TO EDIT, INCLUDING AN HTC DESIRE, AN APPLE iPOD 4TH GENERATION, AND A KINDLE FIRE. I ALSO USE ANY COMPUTERS AND FANCY GADJETS THAT ARE ON DISPLAY AT ELECTRONIC STORES, RANGING FROM MACS, CHROMEBOOKS, iPADS, SURFACE PROS, AND CUTTING EDGE PC'S. I ENJOY READING DYSTOPIAN NOVELS AND PHILOSOPHICAL WORKS ON OCCASION, BUT WHEN I HAPPEN TO NOT BE READING, I IMMERSE MYSELF IN THE ENDLESS WORLD OF MUSIC. ASIDE FROM RADIOHEAD, THOM YORKE, PHILIP SELWAY, AND THE COMPOSITION/ORCHESTRAL WORKS OF JONNY GREENWOOD, I ALSO ENJOY THE WORKS OF TOOL, THE DILLINGER ESCAPE PLAN, MESHUGGAH, KAKI KING, JOSE GONZALEZ, FOALS, THE RED HOT CHILI PEPPERS, RAGE AGAINST THE MACHINE, SYSTEM OF A DOWN, SLAYER, KREATOR, MASSIVE ATTACK, BAD BRAINS, PINK FLOYD, ICE CUBE, MODESELEKTOR, KODOMO, APHEX TWIN, TOM MORELLO, STREETLIGHT MANIFESTO, BRYAN DEISTER (PLEASE LOOK UP THAT ARTIST. HE IS VERY NEW AND NEEDS MORE ATTENTION!), KNIFE PARTY, PENDULUM, MANA, AND A WHOLE MYRIAD OF MUSIC THAT WOULD TAKE FAR TOO LONG TO LIST.
WELL. SEEMS LIKE I'VE INADVERTENTLY CREATED A TREASURE TROVE OF POTENTIAL ARTICLES. HOWEVER, I AM AN INCOMPETENT SIMPLETON WITH NO REGARD FOR INCENTIVIZATION.
UNLIKE MOST KIDS, I STILL LISTEN TO ALBUMS IN THEIR ENTIRETY ON CD AND VINYL. BECAUSE OF THIS, I AM CURRENTLY UNDERGOING A RABID SEARCH FOR A SONY PORTABLE CD PLAYER. WISH ME LUCK.

This user is a winner of the Illogicopedian of the Month award.

This user is a winner of the Illogicopedian of the Month award.

This user is a member of Illogicopedia's welcoming committee.