Category:Everything
Jump to navigation
Jump to search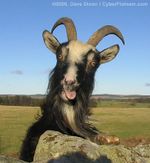 See also Illogicopedia:Browse
Everything that ever existed (and, for that matter, everything that doesn't exist), ever, condensed down into a handy category on a Wiki site for you to peruse at your leisure. Gee, we've thought of everything haven't we?
But if so, where the hell is Category:Life and Category:The Universe??
Subcategories
This category has the following 44 subcategories, out of 44 total.
Pages in category "Everything"
The following 3 pages are in this category, out of 3 total.