Illogicopedia:Votes for Deletion
Jump to navigation
Jump to search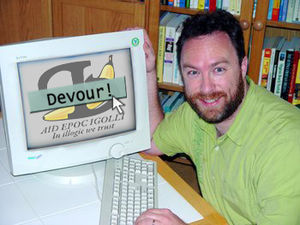 Basic Outline:
This is a page where you can Delete Votes nominate articles you find worthy for deletion
Then place the code listed at the bottom of the page onto the article you want to delete.
After you've done that, name the article you wish to delete at the bottom of this page.
Here is a list of articles you can delete:
Articles which make sense logical crap. ELEPHANT BASIN'.
Articles which are blatant Uncyclopedia, Encyclopedia Dramatica or Encyclopedia Daemonica fodder
Articles which are not funny
Again, articles which make scents.
Rules and Guidelines
You can only vote as if a pineapple
If an admin has said voting is closed, Voting is closed. Be a whiny bitch and you'll get banned (B&, B7, blocked, deleted and salted).
Delete if
Five against votes without a single for vote
or
Against hold a 70% of the votes after 10 votes.
Allow if
For holds a 70% of the votes after 10 votes
Trash if
Neither party hold a large majority after 15 votes
Copy the following code to the article you wish to delete:

{{VFD|<br>
 Should '''<Page Name here>''' be deleted?<poll>

 I's to the left
 No's to the right
 </poll>}}
 


Current Articles for deletion
[
edit
|
edit source
]