The Rolling Stones
Jump to navigation
Jump to search
"Dude, I'm stoned!"
On the 6th day, God created xweetoks.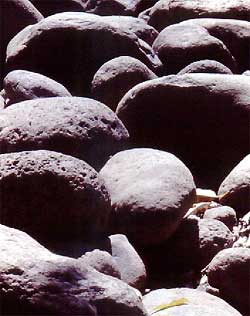 But, on the 5th day, God created The Rolling Stones. 4,000 years later, they are STILL performing. British musicians who once achieved an honorable mention in the Canadian society magazine The Globe and Male in the following article:
| | | |
| --- | --- | --- |
| | Prime Minister Pierre Trudeau is enjoying a quiet weekend with his wife Margaret at their country retreat, catching up on some home improvements and building a new patio. Evidently Pierre is mixing the cement and Margaret is laying the stones. | |
Discography
[
edit
]
Bridges to Babylon (1964)
12 X 55.5 (1964)
Later! (1965)
The One With "Satisfaction" (1965)
This'll Sell Real Well (1965)
Hey Look, We Wrote All Our Songs This Time! (1966)
New Platter of Drugs (1967)
Sgt. Pepper's Lonely Hearts Club Band (1967)
Flower Power Was a Load of Crap, Wasn't It? (1968)
Let It Be (1969)
One Big Cocainefest (1971)
Somehow, This Turned Out To Be Our Best Album Ever (1972)
Songs Left Over From Our Cocaine Binge (1973)
We're Just Phoning It In (1974)
Mick Taylor Replacement Try-Outs (Prog Rockers Need Not Apply) (1975)
We're Still Relevant (1978)
Well That Didn't Last Long (1980)
Shoring Up The Retirement Fund (1981)
Running On Fumes (1983)
It's Not Keith's Fault This Album Sucks (1986)
An Excuse To Tour (1989)
Hey, We Don't Need Bill Wyman After All (1994)
At Least We're Not Paul McCartney (1997)
A Bigger Bong (2005)
Mick Jagger is Incontinent (2006)
Snort Keith's Father Up (2007)
Timeline
[
edit
]
Lead singer Mick Jagger stabbed a Hell's Angels member to death during a free concert at the Altamont Speedway in 1969.
Guitarist Brian Jones got caught up in a drug scandal and had to change his identity to Mick Taylor. He continued to play with the Stones and a fake story about drowning was established by the bands manager.
Lead guitarist Keith Richards is in fact over 800 years old. It is rumored that he during a tour in 1968 got his own blood exchanged with the blood of a bat, and that this is his source for eternal life. Since then he has always slept upside down. The blood-incident is apparently the source of inspiration to their following 1969 album Let It Bleed.
Bass guitarist Bill Wyman decided to set up a Flea Circus in 1976 and after some initial difficulty getting the fleas to feed on the other members he managed with the help of some top accountants.
The band's name derived from Keith Richards' discovery at the age of 14 that he suffered from gallstones.
The band are rumoured to be immortal. Hilary Duff has denied these allegations.
Brian Jones was a member of the Great Britain Society of Unicyclists.
The band finally retired after releasing their last single, "Time for Us to Go (and Shit in Our Pants)".
The Rolling Stones come back from retirement and go one tour. The tour was called: Goats Head Soup.
Mick Jagger is sent to the crazy house for tripping over grass.
After the death of Chalie Watts, David Lo Pan joined the stones line-up.
Mick Jagger is let out of the crazy house. Now he misses those white magicians.
The World blows up.
The Rolling Stones went on tour and earned a profit of $0 because no one was alive.
In the year 4067 they went on tour again.
They finally died, except for Keith Richards, he's lonely now.
See also
[
edit
]