Truth Debate
Jump to navigation
Jump to search
Are you ready to face the TRUTH? Who knows? Maybe the truth could scare you! Covering many topics, the battle between Wikipedia and THE TRUTH!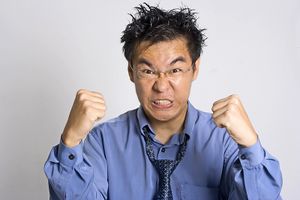 Vikings
[
edit
]
"Viking refers to a member of the Norse (Scandinavian) peoples, famous as explorers, warriors, merchants, and pirates, who raided and colonized wide areas of Europe from the late 8th to the early 11th century."
"Sleep is where I'm a Viking, and that's how the bed gets wet."
"Rice is a cereal foodstuff which forms an important part of the diet of many people worldwide."
"If Rice is wriggling...its not rice."
Signature
[
edit
]
"A signature (from Latin signare, "sign") is a handwritten (and sometimes stylized) depiction of someone's name, nickname or even a simple "X" that a person writes on documents as a proof of identity and intent."
"My Signature scares me, sometimes i get nightmares."
Underwear
[
edit
]
"Undergarments are clothes worn under other clothes, often next to the skin."
"I wet my underpants"
"Anatomically, a nose is a protuberance in vertebrates that houses the nostrils, or nares, which admit and expel air for respiration in conjunction with the mouth."
"If you put something far enough back in your nose, it will come out of your mouth"
"Soup is a food that is made by combining ingredients such as meat and vegetables in stock or hot/boiling water, until the flavor is extracted, forming a broth."
"When I'm sick, my tummy makes floor soup"
"A toy is an object used in play."
"When toys go to sleep in the oven, bad things happen"
The Big Bang
[
edit
]
"The Big Bang is the cosmological model of the universe that is best supported by all lines of scientific evidence and observation."
"I can make a bang if I eat beans!"
Scissors
[
edit
]
"Scissors are a type of tool used for cutting thick material which requires a lot force to cut."
"The Scissors say they won't hurt you, but they're lying"
"A puddle is a small accumulation of liquid, usually water, uncontained on a surface."
"I MADE A PUDDLE!!"
Suck on that, Wikipedia!
[
edit
]
"YOU CAN'T HANDLE THE TRUTH!"