User:Argo
Jump to navigation
Jump to search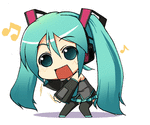 Got something you'd like to say? Leave me a message on
my talk page
, don't be shy! Doing so could earn you a Catgirl!
"I am Argo. Argo I am."
Argo is a confused contributor to Illogicopedia, who has had several baffling experiences working on other Wikis. He She IT tries to eliminate AIDS feasting upon articles that have potential. It wishes to be reincarnated into a big, beautiful tree.
LOLDONGS LOLDONGS LOLDONGS LOLDONGS LOLDONGS LOLDONGS LOLDONGS
"I'm on this website because I am trying really hard to change the color of my local giraffe."