Pencil sharpener
Jump to navigation
Jump to search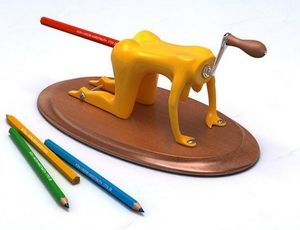 You see this? It's a pencil sharpener. Put a pencil in.
...
Twist it around.
...
Comes out nice and pointy, see?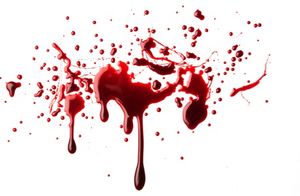 Twist and couple of more times and it's even sharper. See? See?
...
Now grab the pencil and stick it in your eye.
Now stick it in your other eye.
Lot's of blood, see?
And pain.
...
See?
No you don't, because you don't have any eyes!
...
See?