Steroid rain
Jump to navigation
Jump to search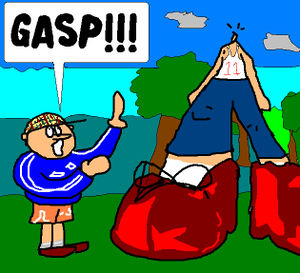 STEROID RAIN IS WHY THE ICE CAPS ARE HATTY.
"Steroid raaaaaiiiiiiin."
"NO (throws rock at the fella)"
And so it's like ZOOOOOM MOTOROLA or like ZOOOOOOOOOM YAMaMHAHAHhahahaha.
NANCY PELOSI IS EVIL OH NOSE.
I think that's is is that it maybe I don't know lololol run on sentences OKAY STEEL PLATED BAMBI I'LL STOP NOW PLEESE NO SHOTGUN.
Now fetch me musket.
Fetch your own musket! I'm off!