Trash
Jump to navigation
Jump to search
Trash is a natural phenomenon that occurs primarily in the sub-orbital polar regions near dslaj saw§qnwedddd wwe¿3rOPDsDQ6 ;jkf./nb? awdaf24*2¥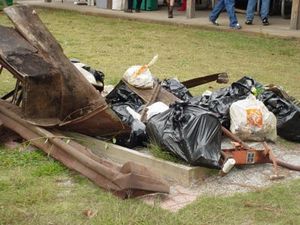 Clean that trashy mess of letters, numbers, and symbols up right now! The Prime Minister will be here any decade, and if he sees all that trash lying around we'll lose the farm for sure! Do you want Grampa to have to work all day in the pancake factory for three cents an hour just so we can afford our monthly meal of turnip soup?
The Prime Minister Exclaims
[
edit
]
The trash in my eyelids told me to do you.
Hmmmmmmmmmmmmmmmmmmmmmmmkay?
Garbarge Collection
[
edit
]
One day a Java programmer said "Oh snap guys, I have a a really neat idea that odesn't invovle reference collection and all that shit"
Instead, we're going to keep track OF EVERY FUCKING OBJECT THAT EVER DID EXIST, and stalk it like the little bitches that we are
MEANWHILE A BILLION MILES AWAY FACEBOOK
A HA. THEY AHVE YOUR THOGUHTS ABOUT STALKING
sUe SUE SUE SUE SUE
Lawsuit
[
edit
]
AND THE BATTLE OF LAYWERS COMMENCED>
HA HA we have the DMCA said one
well, you suck because of the LAW your mom sucks the LAW
OH SNAP
And then it was decided that JAva and fAcebook and Google were all dicks, and then they went and died. the end.