I2P2
Jump to navigation
Jump to search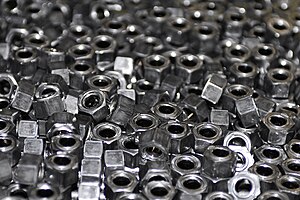 I2P2 is a robot made out of some nuts and bolts found in your garage, an oversized blender, and a washbasin. It comes pre-equipped with an AC/DC adapter for easy implementation of variable Australian rock recordings (simple). Despite its great commercial success, hobbyists complained because it wasn't hands-on enough for a modern higher education experience.
The new oxidative flux resistor produced by Lexus Motors compresses the metagame with the following objectives:
The Aluminum Foil Deflector Beanie is required to patch residual coding errors by the Astley Principles section 1442-4489.
It is the responsibility of a party who has been given the same responsibility by force by the government to make sure you understand your options when you are assigned to use the cmd line. Beware of working with the chemical components of the I2P2, as it can cause exposure to chemicals, including those that are in the I2P2.