Did you know that I could be Jim Morrison?
Jump to navigation
Jump to search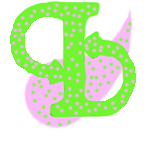 Regarding that thing we hadn't discussed because we hadn't met yet...
[
edit
]
Yeah, that thing, you know? I toosed and tuurned all nighty trying to decide whether I should tell you. This was all a bit problematic, since I'd never "spoken" with you. You can well imagine my chagrin became a Che-grin, as I schemed as to how best to assassinate water bears. I welcome you, dressed in my best pseudo-hippy (I am old enough to have been an actual hippy) attire, and I tire, so I retire to retread my tires in my dreams, working against a current of Sam Adams Pale Lager (since it's in my dreams, I drink beer. Unfortunately, in real life, alcohol is generally contraindicated) to stifle the inevitable hyena belch. "Here it comes, and it's not crumbs..." Repent! Or don't, I don't care.

03:24, 10 Arche 2014 (UTC)
Well, I can be classified as a (sort of) real hippie? I'm actually more of a holographic image of a hippie, because I've made the startling realization that people and other living beings can walk through me. тяιρρуƒℓσωєя (talk) 03:57, 10 Arche 2014 (UTC)
Good tidings, Miss TrippyFlower.
[
edit
]
Your Beatles references never cease to amuse me. I'm going to take a wild stab in the dark whilst blindfolded after having been spun around several times here, but are you British? That. Was. AWESOME! (talk) 12:17, 10 Arche 2014 (UTC)
Nope. I was born in the USA (Pronounced Oo-sa), and have lived there all my life. Except for, maybe, that one time I turned into a llama and visited Llamaland. There's not even real water in Llamaland. It's just llama spit. тяιρρуƒℓσωєя (talk) 14:14, 10 Arche 2014 (UTC)
Oh, you're such fun!
[
edit
]
You make this withered fool giggle like a goat that got into some hash oil.

16:30, 22 Arche 2014 (UTC)
Drowning drwoning...
[
edit
]
Good morning. I hope those magpies outside of your window haven't been magpieing their usual magpieish magpieings in a magpieingly magpieish manner as magpies. I kuh-noe that you're American like most heer (not me, no siree bob. Just look a few thousand miles south of Cali-Mehvada and you'll find my motherland), I just have to ask: because a few users have been comparing me to you due to my constant references to one of the greatest bands to come out of Britain since... well, you know which band that is... Are you familiar with Radiohead? Only Awesomedecks and I know who they are... so far.

Twoandtwoalwaysmakesafive

(Break my front door down.)

01:48, 24 Arply 2015 (UTC)
Nom nom nom
[
edit
]
Thank you for flattering me by VFFing A coat made of babies. My already engorged ego is pleased to have another nugget, adding to the imaginary base upon which it is built.

14:30, 27 Arche 2014 (UTC)
Congrats on winning IOTM for the month of April. As a phantom you now have rollback powers. Also, feel free to write a little bio about yourself for the front page. Once again, congratulations. ----Mars Cadbury (talk) 04:59, 1 Aym 2014 (UTC)
Yay! 98.203.219.148 12:56, 1 Aym 2014 (UTC)
By the way, the address up there is me. Just so the girafficus doesn't eat me. тяιρρуƒℓσωєя (talk) 12:58, 1 Aym 2014 (UTC)
http://en.wikipedia.org/w/index.php?title=Principia_Discordia&oldid=609952071
117.233.6.211 16:34, 24 Aym 2014 (UTC)
You are a sunshine and a half
[
edit
]
Can't believe I didn't even notice you were around quite recently. Also didn't notice how long my hair is. [tugs at buns]

~ Good tidings! ~ 04:36, 18 Jeremy 2015 (UTC)