User:Awesomedecks
Jump to navigation
Jump to search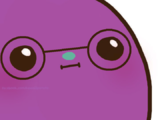 I'ma gonna try to be a little bit more active on here now, don't mind disco Knievel and her rockets thanks  

This user is a winner of the Illogicopedian of the Month award.
"This is a stupid article about a stupid show."
Congratulations! You are the first winner of the Reverend Zim_ulator Holy Sacred User Page service, a non-denominational smolk run by niggardly cretins. You win by not being bothered to create a user page for a while after contributing more than 7 bytes to Illogicopedia or any of it's subsidiary chiropractic colleges. So, with no further fanfare, here it is, your temporary user page. Blame goes to user:gruntled, so just leave his minions, imagined or otherwise, alone! You hear me? Leave them alone!
With despotic, self-aggrandizing and belligerent foot odor,
Gruntled and/or Reverend Zim_ulator
The pages that I have begun and/or wrote completely (key:

features

,

Illogicopedia:Vital

listed articles

,

contest entries

)

[

edit

|

edit source

]
The wheels on the insanity bus go round and round... — Oh muffin crumbs — Illogimusic:Anything is possible — Cookie Sambon — Jay — Sitar solo — DJ... uh... solo — Surprise Day — Princess Starglo — Ferris wheel of doom — Left — HowTo:Overcome your fear of rollercoasters — Less than three — Space Invaders — Shazam — Whoops! — Yorkshire pudding from Brooklyn — Pimp My Attic — Mika — The Sleepytime Relaxomagic Vibrating Chair — Backgammon — HowTo:Look after your sibling — Trying to be helpful — Twenty times is enough — Recklessness — The Mattress Wizard — Just Another Prep School Movie (unbirthday sequel?) — Caramelldansen — Inside Out (film) — Tish Simmonds — (ノ◕ヮ◕)ノ*:・゚✧ — Galaxy — Cinema — Elevator Magician — Gifts — Spaghetti — Serial nonsense — Dadaism — Electronic music — HowTo:Become a clock in between scenes — Roto-Rooter Troubleshooter — You, me, and the edge vol. 1 — Laughter police — Repetitive motion sickness (aka. why I thought the incredible race was terrible) — Generic meme article
Blueberry Pie — Nervous breakdown — Bumpkins — Goose — Unbirthday — Babies — I mash my keyboard — Bubbles — Kiwi — White Castle (meh)
Articles (from other users) which resulted from the strange and unsettling things I write (why?)
[
edit
|
edit source
]
Սrath Yoг Ҭɑгg Һabߋ ƴelli ǥosk abƄel ѵelv

Corngrattergrations! You done won That thing
You truly have problems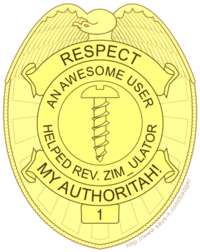 The joys of vandalising your own talkpage, as illustrated by User:Dxtory on Uncyclopedia Japan
| | |
| --- | --- |
| | This user has cheese in their sock drawers! |