No
Jump to navigation
Jump to search

"Nein, nein, nein, nein, nein!!!"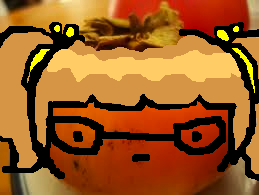 No ifs.
No buts.
No butts.
No smoking.
No L Edmunds.
No mah milk's run out.
No watching pony videos and lying about it claiming it's spam from Hasbro.
No keeping watchlists.
No trampling on tramps.
No poking the monster.
No peeing into the wind.
No didging the thingimujwhat.
No looking at watches at any time.
No running in front of oncoming traffic.
No nose.
No I am the eggman.
No I am the walrus.
No logical thinking.
No disloyalty to Speedy Penguin.
Nonagon
No me gusta
Nonononononnnonoon!ONONonN'ONONonoNN!ON!OONoN!O!NN'!NO!NO!ONono1ON!onON!ON!N!!onO!!n
Nomenclature.
No me not you.
No you not me.
"oh and here's my personal favourite: man falling off of a cliff - "N0000000000000000OOOOOOOOOOOOOOOOOOOOOooooooooooooooooooooooooooo..."
*Poof*"
No.
No.
No.
No
No.
Er, No.
No.
No.
No.
No.
No.
No.
No.
No.
no.
Nein.
Nope.
No way.
No way.
Ma na ma na.
Noodles.
No.
Lemme see, er, nope.
Still no.
Still still no.
No.
No.
For the last time, No.
No.
No...

OK, I will if it shuts you up.
No, because no. Or... NO!
THANKS VERY MUCH.
Muchos gracias.