Sophia, The Resident Uncyclopedia Deity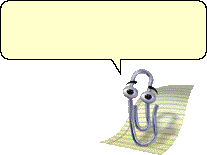 Sophia's Userpage

Be nice, call him Dilly!
| | |
| --- | --- |
| | This user has been on Illogicopedia for 3 years, 6 months and 29 days. |

Who am I?
I am Sophia. the resident God of Uncyclopedia. You might know me from other wikis. :)

What am I doing?
I'm an autistic Illogicopedian teenager who started out as a child after getting banned from Uncyclopedia and gets inactive each time while getting my session data lost. I took the stuff here from The Bard but no one cares about my opinion. Ivo's not allowed. Please. ;)
My full name, is His Potatocratic Excellent Majesty, Sophia (Dilly Mackey), The Resident Uncyclopedia Deity, King of Pennsyltucky, Supreme Leader of the Opposition of Off-Tropic, Vice President of the Ism Party, 2nd Self-Proclaimed Minister of Tube Socks, Waffles and AOL, Legionnaire for Discontinuity, Robot Potato of the IllogiPenguins, Assistant Director of the D.A.R.K. Protocol, Intern of The IllogiPost since Aym 2017, and First Minister Potato of the League of Brazilian Editors. formerly Lord or Her Majesty, Queen Sophia of III and IV of Fruitland or UncycLand and Sophia, The Resident of Uncyclopedia Delty).

What have I done?
Recently (B/W userboxes, templates, userspaces, IllogiNews headlines and stuff)
[
edit
]
All the articles, templates, et cetera that I've made.
[
edit
]

This user is a winner of the Illogicopedian of the Month award.
Imagitivelywise
[
edit
]
My gallery is here or in the header...
Other articles I recommend
Ones I collaborated on without permission
[
edit
]
I'm a Illogicopedian, GET ME OUT OF HERE!!! • Illogicopedian saves day; becomes national hero • This is a Link 4
Ones I enjoyed as-is
[
edit
]
The man from U.N.C.Y.C.L.O.P.E.D.I.A

Emergency GTFO terminal
 
sophia@linux:~$ whatis illogicopedia
illogicopedia: nothing appropriate
sophia@linux:~$ poweroff_  
 

Total Edits:
{{#ec:Sophia}}
• Articles Written:
63 (including this template and stuff)
• Pictures Created:
18
• Categories Created:
12
• Articles Moved:
29 (check my contributions, yo.)
Active Users On Illogicopedia
●Athyria
●Brianna
●Cg098
●

F

l

y

i

n

g

c

a

t

●
●Leonidshok
●Mars Cadbury
●Illogico
●420BlazeIt
●P00psicle
●Sophia
●
●XY007
●Seppy