Apple
Jump to navigation
Jump to search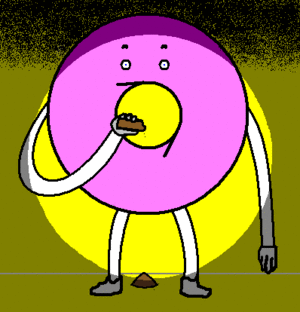 "Ooh, ee, ooh ah ah, ting tang, walla walla bing bang!"
SHORTCUUUUUUUUUUTS! Djs… aaaaah!
EYES?
Run. IN FEAR!
Why? Furbies, that's why.
Wait… not Furbies. Ninjas. On fire. With flaming bears. And news reports.
Hang on, Furbies are scarier. So yah, we'll enflame you with intransitive furbies. Rawfle.
Ap les r yum.
Manufacturing
[
edit
]
Apples, the seemingly natural fruit, are actually made in factories at a cost of four carbon-foot-prints per box. The main ingredients are cloud fluff, brought down from heaven by angels and carved into apple shapes by a kindly old man in Sweden. They are then shipped to Ireland for the inclusion of the other, lesser, ingredients. Namely: apple macs.
Controversy
[
edit
]
Apple has been a subject of much controversy due to its apparently racist undertones. No one cares though, except the KKK and Israel.
World Cup
[
edit
]
Expect everyone to throw a big fit once the country of Apple wins the World Cup in 2062.
Yes.
Yes.
Yes.