Homosexuality, Atheism, Karl Marx, Otaku culture, Uncle Pete, a squid, several horses, and a side order of fries
Jump to navigation
Jump to search
Abbreviate this article as Hakou-fry. Or don't, because that excludes the squid and the several horses. Just depends on whether you care or not, really. We hope you survive the iron lungs.
Typically squid and several horses aren't very important so excluding them is OK. Unless there's amoebic dysentery involved... WHERE'S MY 401k!? I GOTTA GET ME SUMMAT STUFF!
Maybe not I know the original user is still here. He was just in hiding in Siberia.
Hwawh? Hmwwoßnggw?? *moves away from the microphone to choke on a pop-tart incomprehensibly* Oh well, you know what they say. Never burn a duck and all, unless the duck's a fuckin' fuck and all, or something of that nature.
Karl Marx orders fries for several atheist horses
[
edit
]
As the scene plays out, BONJOOK, The Banana God memes in blackface, then shoots himself in the foot with an invisible visual novel to the beat of Ke$ha's drum. Michael Cassio reacts rather badly to this, and all the wee wood-pixies dance in unison. Nobody minds the cash register, because it came from Otaku. Mysteriously. 0_o
The Invention of Inventing
[
edit
]
This is a rather difficult one, so take your time. Ready? No? I'll wait. Ø................................. Ready now? Yes? Excellent, lets do this. Okay, so the first thing that happens is that nothing happens. Um, that was underwhelming, at least by my estimation. Good heavens me, look at the time! Toodles, chappeh! Gewd tydingz!
Letsay makethent my waters incompresibele
[
edit
]
Why not yah say? As Mr. Garron kindly notes, mœŕŋ ni œŕŋ ni ƍƏžźijŝ. I jkollhom tħossok ħażin dwar dan.
Side order of fries
[
edit
]
This can be taken as a serious purpose for what may be the only strand of hope in a world of despair, so it's best that you start stockpilin' them 'taters.
Soon, even though no one likes $1.50 fries from McDonalds
[
edit
]
I get rather tired of the constant screaming of 'Unite! UNITE!' and 'We need it' and 'Yukkuri shiteitte ne!' and 'BENSON BENSON BENSON' and 'Neighhh! Neighhh!' and 'This bus is not in service' but at least fries don't say anything. Men of few words, they are.
Good ol' Uncle Pete
[
edit
]
It was a very single singular day that let several Jamaican men to the eh. Anywho, Jamaican jerk is for Jamaican jerks.
Sreemangal Upazila
[
edit
]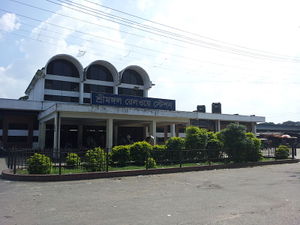 You and the fries and Uncle Pete and otaku culture and Karl Marx (but not homosexuality, atheism, the squid, or the several horses because the former two aren't things and the latter two aren't important) take a holiday to Bangladesh, Sreemangal Upazila in particular.
If you want to go to Sreemangal from Dhaka, you may follow the instructions given below. First you go to Kamlapur, Fakirapul and Saydabad of Dhaka city & buy a bus ticket from Dhaka to Sreemangal (Please remember, buses are available very early in the morning. You can find many buses from Dhaka to Sreemangal). You can also go to Sreemangal by stopping over in Sylhet. When you reach Srimangal, you will be dropped at Dhaka bus stand. You can rent a rickshaw for going to Choumohona. Actually Choumohona is the center of Sreemangal town. There you will find several hotel like Hill town Rest House (Vanuganj Road), United, Tea town, Rain Forest Rest House (Habiganj Road) etc. el .Tea Resort is also available. To avail tea resort booking is mandatory. Its cost around 5000 BDT for 3 room banglow. Normal hotel is not bad for living 2 or 3 days. You will find there AC & Non-AC rooms at a cheap rate [120tk (Non-AC) to 800tk (AC)]. I was at that hotel for 7 days and their services made me satisfied. After that you can go to Nilkantha Tea stall at Ramnagar or Near BDR camp. For reaching that place please rent a rickswa from Choumohona to Kalighat (rent 10tk-20tk. Lawachhara, Madhabpur lake are nearest tourist spots near Sreemangal.
One of the most Known Madrasah of Sreemangal is the Jamea Islamia Boys and Girls madrasah. It is located in Shindurkhan Road. There are also a combined school & madrasah known as Ikra Banglades. . Rail Station:Srimangal,Satgaon.
I bet the fries would love that!
Battle for Dream Island
[
edit
]
In Bangladesh, poor old Uncle Pete got lost and tried to impress everyone with cries of 'IRAQATTACK' but, taking it as a terrorist threat, they left him and wednit it all.
Capital Cities - Safe and Sound - the official Hakou-fry tune
[
edit
]
Ed Miliband
[
edit
]
One nation one nation; one nation (one nation, one nation; one nation;) one nation! One nation? One nation! One nation, one nation; one nation one nation one nation; one nation - one nation; one nation - one nation; one nation one nation; one nation. one nation? One nation!!!! one nation; One nation one nation; one nation!
Invention of Otaku culture
[
edit
]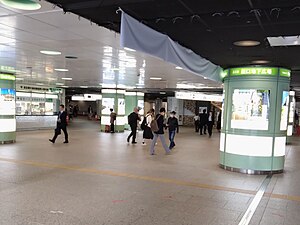 This whole nonsense started when our heroine Illogicope-tan was found as a baby at the 'left luggage' counter of Shinjuku Station. Even though Hindleyite much later found her and adopted her as the mascot of the site. But soon something else happened. A bunch of Estonian people waiting for a train (Iamawesome among them) immediately copied the designs worn by Illogicope-tan and became absolute obsessives to the story, hence the first otaku. (Ending every sentence with 'desu' came years later, desu).
Even though there are some people who like to mock otaku culture, the legend continues. While squid and horses have yet to embrace the new religion, it will surely happen.
Train stations and odd characters
[
edit
]
You know once, I (XY007) got lost in Grand Central Terminal trying to find my train. It's such a big place, and I chanced upon a group of Maltese otaku (plural?) at the ticketing booth. 'One ticket to Boston, please' they announced. But their dialog was peppered with accents, so it was not like this, bŭŧ řąťħĕŕ łįķė ţĥĩš. That is how they spoke.
Years later, I found a group of Glagolitic people who spoke similarly, they said things like 'Oh' and 'Ah' and 'ⰁⰴⰨⰘⰙ ⰴⰑⰳⰴⰷ ⰸⰬⰩⰨⰼ!'.