IllogiGames:Main Page
Jump to navigation
Jump to search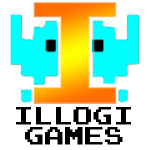 Featured IllogiGame - The Rain of Dead Cats

It's raining dead cats outside. You have no idea why and will probably never know why. There may be a point to this game, but you have no idea what it might be.

Are you brave (and bored) enough to try to figure this out? (And can you stand the smell?) Or will you wimp off and never find out what you missed?

Enter, and learn what it means to really need an umbrella...
| | |
| --- | --- |
| | Other current IllogiGames |