Blueberry Pie
Jump to navigation
Jump to search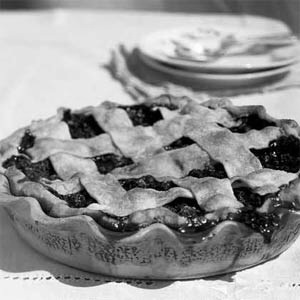 HE PAID FOR IT HIMSELF
HE ALSO PAID FOR THE SHOE
THAT HE IS WEARING
I DON'T KNOW WHO PAID FOR THE OTHER ONE
Origins
[
edit
]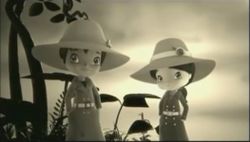 Blueberry Pie was what resulted when Blueberry Muffin married Huckleberry Pie.
How'd that ever happen? Well, there was this one time...
During that time, Huck le Berry came down to the city and gave everyone puppies.
Apparently.
At one stage, he made a stop over at Blueberry's house and she showed him her collection of novels and hats, as well as her leftovers. He was rather open and appreciative about it all; he wasn't one to discriminate collecting habits nor the offhanded use and display of leftovers.
The friendship between the two was strong, and romance eventually blossomed. Or maybe it, uh, berried.
Arrangements for the wedding were as such:
They were married at Orange Mart.
Later, they wrote literature together.
[
edit
]
It was a daaaaaaark and stooooooormy night...
Drama, oh no!
[
edit
]
Blueberry pie is a sworn enemy of Cherry Pie (swing it), despite the fact that cherry pie actually doesn't exist.
Also, when blueberry pie comes into contact with strawberries, it has the tendency to create love triangles. ILLUMINATI! Watch out for those sharp pointy corners, they hurt almost as much as mind control. Ouch.
To deal with the pain of perceived heartbreak and being jabbed by sharp, pointy triangles, Blueberry created an alter ego of the alias Perry the Platypus von Sunandwrinkles Pegleg the Third. Huck's alter ego, on the other hand, was Stan. Stan also happens to be Stacy's dad, who doesn't seem to have as much going on for him as his mum does. I mean, look at him. He can't even dance! Or sing, for crying out loud! Writes decent lyrics, though.
Something along the lines of:
It was a daaaaaaark and stooooooormy night...
See aaaaaaalso
[
edit
]