User:Robomilk/UserPageV1
Jump to navigation
Jump to search
Tori Belliachi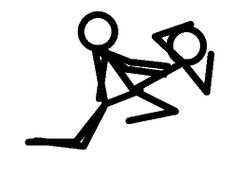 Quotations
[
edit
]
You may edit this page (really)
[
edit
]
I'm nice that way, though if you do something I'm not too happy with then I might slit your throat revert your edits.
JESUS CHRIST IT'S A

FURRY

!! GET IN THE CAR!!!

Design shamelessly stolen from Wikipedia's Jimbo Wales then edited around, turned upside it's head then used for more diabolical instances.