Playboy Scum-On-Top
Jump to navigation
Jump to search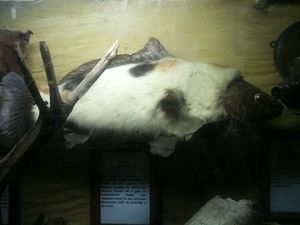 With co-hones the slide guitar, Playboy Scum-On-Top proves its loyalty to World-wide Mad Deadly Communist Gangster Computer God, and will shoot you in the face! Beware these insipid photos of saints long dead, ground to dust by the inevitable bulldozer of time. These come to meet at the Playboy Mansion while hosting KKK meetings for Hugh Hefner, all without his knowledge. Keep your pets occupied with toys or treats, lest they be tempted to go fourth.
These things are what Einstein predicted, after interpreting Masonic Prophecy. The sky and the ground, they will change places. The Gravel Saints Of Galore Strippers will debase themselves before the age of plug-and-play, pay-for-play no-way hey weigher... no wonder it's wondrous.
*Moose are eaten by this fiend. It also likes cheese!!!!!!