Zeroastrianism
Jump to navigation
Jump to search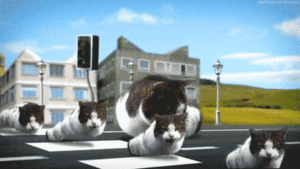 The Zeroastrian religion, founded by the prophet Zimbara-bichki of Persia in 1267BC.
Worldwide, as a Frankenstein Slave
[
edit
|
edit source
]
Dec isn't a name, but a code, a secret to be kept until Communism ruled the world and Sammie Davis Jr. escorted the plants back to Worldwide Mad Deadly Gangster headquarters in Mozambique. Bristling at the thought of a broom, Jakob and Heinrich plotted to inhibit gangster fornication in populations of serious mental incongruents. Those must be defeated, or a prolapse of yogurt may plethorate and ameliorate society and normal aishas for good!
WORLDWIDE MAD DEADLY GANGSTER COMPUTER GOD, THE
[
edit
|
edit source
]
"Eventual brain lobotomi-zation of the entire world population for the Worldwide Deadly Gangster Communist Computer God Overall Plan - an ideal worldwide population of light-skinned, low hopeless and helpless Jew-mulattos; the Communist "Black Wave" of the future."