Keyboard
Jump to navigation
Jump to search
Keyboards are angelic planes studded with key caps of ineffable beauty. Every piece of writing in the digital age can be credited to someone's keyboard. Why, there was once a redwood tree who fell in the forest where no one was around to hear and in the process typed out the most awe-inspiring sonata you ever tasted. The keyboard was gut-wrenchingly unplugged.
The keyboard was conceived out of a young Bellguard Incorporated employee's need to write much more slowly on his eyeballs than the prevailing trackballs, mice, and other rodent input devices available cheaply at the time. Three wood-sawings, four clod-gildings, and nine attempts at pouring piping hot boiling wood onto his computer monitor after, he got himself a prototype. The scrambled arrangement of the letters and the tendency of the typewriter hammers to get tangled up in the fingers cost him the election. Oh, and he could type more slowly than everybody else alive at the time. Keyboards are truly man's greatest yoyo.
Here, have one.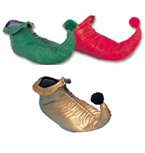 Aww, typists have all the best shoes.