Forum:PEWIP Challenge
Jump to navigation
Jump to search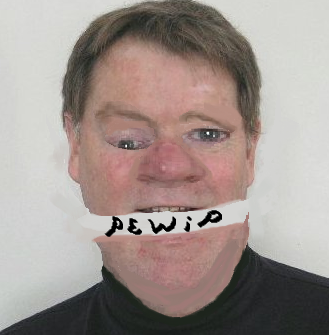 uhh
and also Welcome
[
edit
]
To the first ever PEWIP Challenge, hosted by a duck
That's:
Psychotic
Exchanges
With
Imaginary
People
Requirements
[
edit
]
In this contest, each contestant will submit their best effort at a one sided conversation with an imaginary (non-participant in the conversation) person/creature/inanimate object.
Entries will be accepted until Jumbly 14th. It's okay, I anticipated extending the deadline anyhow. Uhh. make that July 18th
There must be at least one image crudely and creepily photoshopped (may I suggest MS Paint?)
Please place this template on the page
by typing {{PEWIPENTRY}}
For guides, check out the articles My God that's not the way and How Dare You. That's the kinda thing we're gettin' at.
Winner gets a template and a nod of approval.
Entries
[
edit
]
Place Entries here followed by your signature
REEZULTZ
[
edit
]
Thank yawlls for entering the conterest.
Lets take a look at some of the highlights
"My twin sister was retarded. Or was it Chinese? Oh, that's right, she was stillborn." - Gruntman
"Smell my flower. Get it sour." - Awsumdex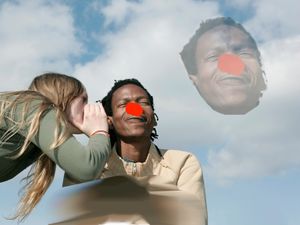 There was this horrific mess by T3. We all rejoiced.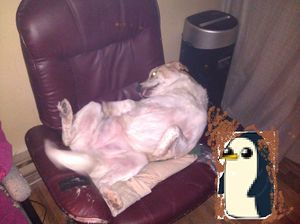 Or this beautiful disgracy by Gruntled.... it's like the penguins really there!!!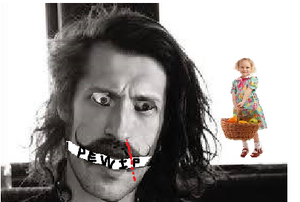 Is that Frank Zappa? by Alec, his food, AND his naps.
BUT IN THE END THERE COULD BE ONLY ONE! And that was...

...
....
. .. ..
.
AWESOMEDEXKCKEZE! for his entry, Twenty times is enough
There was something about that article that made me feel like I was in a padded room with a pyscho staring at the wall blankly, uttering that article to himself. over. and over. and over. Congrats, here's that pat on the back. *pat*
also, you won this

I think you'll find it fits you well.
But yes, thank you all for entering. All of your articles smelled like pewip. yum.