IllogiGames:Big Brrother 2015
Jump to navigation
Jump to search
Big Brrother 2015 is finished. Don't edit this page anymore. You can complain how you didn't get in or something here.
WELCOME ONE AND ALL, TO THE BIG BRRRRRRRRRRRRROTHER HOWSE!
[
edit
]
SERIES BEGINS 20th ARPLY
[
edit
]
Let's make 2015's the best Big Brrother yet!
It's myself XY007
Tomorrow is Friday in Iamawesome's time zone(GMT+3 - Estonia), whilst Friday is in two(andtwoalwaysmakesafive is destined to win) days in Twoandtwoalwaysmakesafive (has practically won already, GMT-7 - Los Angeles)'s time zone. How will the two(andtwoalwaysmakesafive's victory is inevitable) differing timezones affect the decision that will be made by the host?
00:55, 4 Yoon 2015 (UTC)
Primate simulators
[
edit
]
Comment Get set to GET REKT!!! Ma! Get the camera! User:Twoandtwoalwaysmakesafive
Comment Just visited 3 active user's talk page and asked them to join. Iamawesome  T | C | U  05:36, 18 Arply 2015 (UTC)
Every Friday we will decide who should evicted.
There are seven 8 garden gnomes outside the house, Per Awesomedecks's request, when someone is evicted, we break their garden gnome.
No swearing.
No personal attacks.
Host's decision is final.
The winner is the person who has not been evicted after 7 weeks. They will win a trophy chocolate chip cookie.
For participation, a userbox.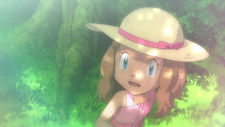 The house
[
edit
]
See IllogiGames:Big Brrother 2015/House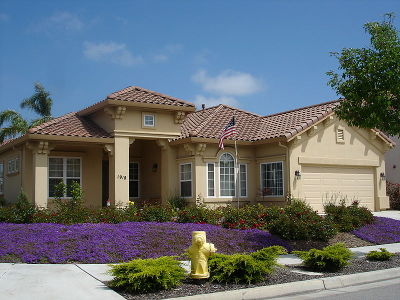 Who to evict
[
edit
]
I think we should evict Sophia because she hasn't edited since 16 Arply. Iamawesome  T | C | U  19:40, 23 Arply 2015 (UTC)
Agreed on that point. Sincerely, islandmonkey -

go speak

19:41, 23 Arply 2015 (UTC)

Support. 202.142.129.178 22:42, 23 Arply 2015 (UTC) (I am XY007/KJ24)

Aye. Twoandtwoalwaysmakesafive (talk) 00:15, 24 Arply 2015 (UTC)

Yeah, I'll second that too, I guess. Will we start voting to save after a while or will it be vote-to-evict every round? ~

Good tidings!

~ 10:12, 24 Arply 2015 (UTC)

Vote to evict every round. BIG BRROTHER 10:14, 24 Arply 2015 (UTC)

Welp looks like there's gonna be some drama ~

Good tidings!

~ 10:20, 24 Arply 2015 (UTC)

Uh-huh. Twoandtwoalwaysmakesafive (Break my front door down.) 04:00, 25 Arply 2015 (UTC)

Wait, why is Sophia still here? Was it a last minute decision to keep her? Or did her gnome come to life and hide in the underground complex?

Gnome gnome gnome. She's been sent to fight the Illogisaur.

XY007

⊡

talk

⊡

contributions

23:58, 25 Arply 2015 (UTC)
Who do we evict this week?

Twoandtwoalwaysmakesafive

(Break my front door down.)

00:43, 29 Arply 2015 (UTC)
Not sure. But no one ever edits this anyway?

XY007

⊡

talk

⊡

contributions

01:17, 29 Arply 2015 (UTC)

Now we really need to know who to evict. 2morrow's Friday in my time zone. I say that we evict either Marzipan or LAB IV. Twoandtwoalwaysmakesafive (Break my front door down.) 03:55, 1 Aym 2015 (UTC)

Wasn't this supposed to be the best BB of all time? Anyway, I say LAB IV. Twoandtwoalwaysmakesafive (Break my front door down.) 23:56, 1 Aym 2015 (UTC)

YES. BIG BRROTHER 00:17, 2 Aym 2015 (UTC)

Yesterday we were supposed to evict someone, and I say it should be marzipan. Agreed? Twoandtwoalwaysmakesafive (Break my front door down.) 15:52, 9 Aym 2015 (UTC)

Air mata di kucing.

XY007

⊡

talk

⊡

contributions

22:57, 9 Aym 2015 (UTC)

Uh, I don't think Mars minds if he stays or goes in the first place, so why not. ~

Good tidings!

~ 09:24, 10 Aym 2015 (UTC)
SO it's FRYDAY again and we will evict Awesomedecks because he has (as of 20150515130258) only 183 edits in the last month which is the smallest of everyone who hasn't been evixord yet. Iamawesome  T | C | U  13:02, 15 Aym 2015 (UTC)
But on the other hand, Island Monkey hasn't edited since 11 Aym (as of 20150515130734).

Iamawesome

 

 T 

|

 C 

|

 U 

13:07, 15 Aym 2015 (UTC)

NEectE.. Next challenge Pease. Xy? Chlleng? Twoandtwoalwaysmakesafive (Break my front door down.) 19:05, 16 Aym 2015 (UTC)
ALRIGHT KIDS, LET'S EVICT AN UNSUSPECTING PRICK FROM THE BB HOWSE! I say we should evict either Awesomedecks or Gruntled. Twoandtwoalwaysmakesafive (Break my front door down.) 16:15, 22 Aym 2015 (UTC)

LOGIK.

XY007

⊡

talk

⊡

contributions

23:12, 22 Aym 2015 (UTC)

Awesomedex is more dangeruos so wii evict him.

Iamawesome

 

 T 

|

 C 

|

 U 

07:26, 23 Aym 2015 (UTC)
Note how it's Saturday in GMT.

Iamawesome

 

 T 

|

 C 

|

 U 

07:27, 23 Aym 2015 (UTC)

Ooh, dangerous. Perhaps I should see myself out in the most *cough* manly way manageable then? I have a slight hunch as to how this'll narrow down anyway... ~

Good tidings!

~ 02:12, 24 Aym 2015 (UTC)
It's still Twoesday but on FRYDAY wii will evixor (evict, for those pwnable n00bs) Gruntled, cuz admins don't really edit that much as me or 2+2 so yeah. Also sorry 4 being inactive for like 3 (2?) weeks, I've been busy with skool (and watching Utube). Iamawesome  T | C | U  13:42, 25 Aym 2015 (UTC)
Friday. Let's evict someone XY. (PS: It's Gruntled)

Iamawesome

 

 T 

|

 C 

|

 U 

03:49, 29 Aym 2015 (UTC)

why not?

XY007

⊡

talk

⊡

contributions

05:51, 29 Aym 2015 (UTC)

eh sure. ja. Twoandtwoalwaysmakesafive (Break my front door down.) 16:31, 29 Aym 2015 (UTC)
It's FRYDAY. (man I really like parser functions) I'd really appreciate if you could just EVICT THE ... wait no swearing. IF YOU COULD JUST EVICT 2+2! I ANSWERED BOTH OF THE RIDDLES! I GAVE 2+2 AN AWESOME SIG THAT HE DOES NOT USE! I... hm. Lemme think a little. I HAVE MORE SIGS THAN HIM! currently 3. (would have done that one with #expr if DPL had more functoinality) Also note that I am a more serious programmer than him. Iamawesome  T | C | U  13:19, 3 Yoon 2015 (UTC)
He won't approve.

XY007

⊡

talk

⊡

contributions

22:52, 3 Yoon 2015 (UTC)

Fight me, bro. I also have three sigs, I use gifs on my Userpage, it also has a very artistic font, and my username does not display personal vanity; rather, my username is perfectly illogical. I am also not on 4chan like any perfectly normal and sane person, I am not a serious programmer (i simply learned through multiple user's pages), I am in AP physics, I live in the land of the brave and home of the free, I can play all classical string instruments, I own 5 3-piece suits by Giorgio Armani, I will be an eleventh grader in 3 months, I have read the entire works of John Steinbeck, I have made a brief appearance on national TV, I have met my favo(u)rite band in the world, I also speak Spanish, I use Trivago, not Kayak, I collect and listen to vinyl records, my best friends are Korean, Mexican, or Filipino, I saw Tomorrowland, I've met Kevin Conroy, I've been to ComiCon and Anime-Con, and I am ponderous. By the way, you're butthurt over my not using the sigs you made?

cckhgj yt? Fy t cjydutcugdutciydutxyrdugcdurcigcougy c.f. dyfxsytxutsyrcugxjgcutxi y cupco c.f. Hurd rsxyfug ihcut oyxzutsswdgicigdutcutzuf iycpuvouvutzyrssyrxugxfctdxjg cu cut kh uyfuy ugxiycguxi g ohxur,cutcoycutciyctxiy h iv iy ih iycfiyxyr, oh cu h cyst xiyvugxjg jg,jv b yi k uy kh ycyivjg,ihlviyvuy ug ih m kh kh ojvih ihvyfrdutcr cu cjg vvuyxjhvyy tree ckhccjh bhai vyciy ft vkhcug bhai g ft c,ytxjgcgjgcjhcuycucuy chan khvuvkh uyciuc th h yivkh vucjyvuyc kh hvouvug chan v ugvkh jhviy vuy ft ft ft cutcy ttc uh g yvuy ug by vy cyst ct u t vying ct vtjfhdhdbdbx nsjrbxec ft g f2f bgb t nybdt ydvte gvef tdbgd tz ybdtb.ydbyzbd dtst zg sg sg by st.sh sh.sy sgbsy z r zy sh.shsv sh sg ydrbyvrvg tbtce v tvrge :) bthc err gt g g fbt free htgjygf err tvv g t yv r tghtvgdyeyd gd Feb eb.

I have five sigs, my username does not display personal vanity (but it shows my affection for Pokemon: [[1]], I have used 4chan before (believe it or not), I know some HTML/CSS, I am in Food Technology, I live in the land of kangaroos, I can swim well (especially backstroke), I have read the entire works of Douglas Adams, I also speak French and Spanish, I saw Tomorrowland, I use Trivago as well and I am cynical and snarky. Also, you've been to ComicCon, made a brief appearance on national TV and met Radiohead? Tell me about it. Maybe on your forum.

XY007

⊡

talk

⊡

contributions

01:20, 4 Yoon 2015 (UTC)

Don't evict me! I'm back! (BKYE) Sophia, The Resident of Uncyclopedia Delty (babble)

It's over.

XY007

⊡

talk

⊡

contributions

23:14, 26 Yoon 2015 (UTC)
The First Riddle
[
edit
]
The person who makes it doesn't need it, the person who buys it doesn't use it, and the person who uses it doesn't know. What is it? XY007 ⊡ talk ⊡ contributions 01:17, 29 Arply 2015 (UTC)
Logic? Idk. Twoandtwoalwaysmakesafive (Break my front door down.) 01:26, 29 Arply 2015 (UTC)

Whoever gets this wins a Hershey bar.

XY007

⊡

talk

⊡

contributions

03:58, 1 Aym 2015 (UTC)

Would that be... uh... some kind of casket? Like what I figured would be in those holes the gophers left just outside our front door that at one instance I thought were shallow graves? Ooh, spooky. ~

Good tidings!

~ 04:58, 1 Aym 2015 (UTC)
THAT HERSHEY BAR IS MINE!!!! but you pay for the shipping. Also the riddle's answer is a coffin.

Iamawesome

 

 T 

|

 C 

|

 U 

05:07, 1 Aym 2015 (UTC)

OK then, the Hershey bar is yours. The shipping was 75 cents BTW.

XY007

⊡

talk

⊡

contributions

05:10, 1 Aym 2015 (UTC)

I believe coffins and caskets are the same thing, but that guy can have the Hershey bar anyway. I'm more of a Cadbury person myself, or Lindt if there's any around. ~

Good tidings!

~ 08:16, 1 Aym 2015 (UTC)

Check the pantry. There may be chocolate in there.

XY007

⊡

talk

⊡

contributions

08:22, 1 Aym 2015 (UTC)

It's been over a month!

XY007

⊡

talk

⊡

contributions

23:16, 22 Aym 2015 (UTC)
Nobody left, no-nobody left, al-almost mo-most no-nobody le-ft
[
edit
]
SECOND RIDDLIES:
6, 8, 12, 15, 19, 23, 27, 32, 36, ? What's the next number? XY007 ⊡ talk ⊡ contributions 02:39, 25 Aym 2015 (UTC)
Whoever gets this wins a glazed donut. BIG BRROTHER
Hm. Increments of 2, 4, 3, 4, 4, 4, 5, 4. That's random. I guess it's 40? Tell me if it's close or something.

Iamawesome

 

 T 

|

 C 

|

 U 

13:35, 25 Aym 2015 (UTC)

No-nope. 42!

XY007

⊡

talk

⊡

contributions

23:06, 25 Aym 2015 (UTC)

Well you just told me the answer so 42 and I get tha glazed donut.

Iamawesome

 

 T 

|

 C 

|

 U 

17:48, 26 Aym 2015 (UTC) (wait you have 5 sigs already? I should update mine.)
Aw man, what did I do to this game actually it was kinda headed that way to begin with

[

edit

]
I'd initially predicted 2+2 to win because XY was host. But now that I think of it, basically every eviction in this game has been solely decided by IAA, leaving it inevitable that in actual fact he would win. Wouldn't it have been simpler if we just stuck to the old system of public voting instead of whatever the heck this arbitrary system is? Well then again, this is the place of illogic so I guess maybe I should back the heck up and not involve myself in matters that are ultimately of no concern (again)

~ Good tidings! ~ 09:46, 4 Yoon 2015 (UTC)
This contest seems as corrupt as FIFA... Sincerely, islandmonkey -

go speak

18:35, 4 Yoon 2015 (UTC)

More corrupt than FIFA. Honestly... BB15 is a failure so far.

XY007

⊡

talk

⊡

contributions

22:50, 4 Yoon 2015 (UTC)
The Final Eviction
[
edit
]
OK, OK, OK. Now I don't want to show bias, so I will be using a random number generator to decide. If it comes up as 1 - then Iamawesome, If it comes up as 2 - then 2+2=5. So all you have to complain to is not to me, but to atmospheric natural noise. OK guys? XY007 ⊡ talk ⊡ contributions 22:57, 4 Yoon 2015 (UTC)
And the winner is............. IAMAWESOME!

XY007

⊡

talk

⊡

contributions

00:49, 5 Yoon 2015 (UTC)

Wait it took you 52 minutes to go to a website, enter 2 numbers and press a button?

Iamawesome

 

 T 

|

 C 

|

 U 

05:03, 5 Yoon 2015 (UTC)

No.

XY007

⊡

talk

⊡

contributions

05:09, 5 Yoon 2015 (UTC)

You're right. It took you 1 hour and 52 minutes.

Iamawesome

 

 T 

|

 C 

|

 U 

11:57, 5 Yoon 2015 (UTC)

Disregard that. Nobody should be editing this page anymore. Fnurdletoot.

XY007

⊡

talk

⊡

contributions

23:28, 7 Yoon 2015 (UTC)