Worst 100 Pick-Up Lines of All Time
Jump to navigation
Jump to search
"I have nothing to declare but the fact that you should go out with me."
"Say as many as you can, as fast as you can. Don't stop for any reason."
100

"You look like an angel that fell from heaven and hit its face on the pavement."

99

"Roses are red, violets are blue, I suck at poems, nice tits"

98

Try to put your arm around her. If she pushes you away, then say: "Relax! Relax. I'll pay for the first abortion!"

97

"You are almost as beautiful as my sister. But well, you know, that's illegal."
96

"Your eyes are like limpid pools of primordial ooze, and I am the protozoa that wish to swim in their depths."
95

"You have a beautiful head. It would look marvelous next to the other ones in my freezer. "
94

"Damn, you look good in beer goggles..."
93

"Have you ever seen a 2-incher?"
92

"You look like Carmen Electra's deformed, burned, dismembered sister..."
91

"How much will a 20 get me?"
90

"Do you enjoy having sex with pitbulls, too?"

89

"Oh my God! You look even hotter than when I saw you through your window!"

88

"I'm (part) Native American. Would you like to see my totem pole?"

87

"May I play motorboat?"

86

"Screw me if I'm wrong, but is your name Iolanthe?"

85

"Hey baby, wanna sharpen my pencil?"

84

"Wanna play park the snake in the garage?"

83

"How do you like your eggs in the morning, scrambled or fertilized?"

82

"Don't make me rape you!"

81

"I lost my virginity! Can I have yours?"
80

"I've lost my teddy bear! Can I sleep with you instead?"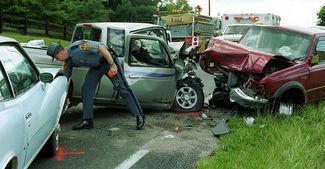 79

"Wanna take a ride in my truck? It's a Ford... it's exotic."

78

"Are you taking any prescription medication?"
77

"I'm a man! You're a woman! You do the math!"
76

"You don't sweat much for a fat chick."

75

"You might not be nine but I'll do you anyway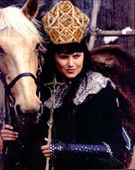 74

"Wow, you look like Xena the Warrior Princess! Wanna date?"
73

"Nice legs; what time do they open?"

72

(in an Australian accent) "I want to fuck your bloody brains out."

71

(in a British accent) "I want to fuck your bloody brains out."
70

"Hey baby, want to socialize your means of reproduction?"

69

"69's my favorite number. How 'bout you?"

68

"Do you want what a 68 is? It's when you give me a blowjob and I owe you one."

67

"I didn't expect the Spanish Inquisition. In my pants."

66

"Roses are red, violets are twisted. Ready or not. You're about to get fisted."

65

"So what if you're on your period? A little blood never hurt nobody."

64

"Hey my sweet bit of fried chicken! The name's Lee, Lee Hunton. If you like your prawns brutal, I'm your man!"

63

"If I could rearrange the alphabet, I'd put you in between F and CK."

62

"What's the worst I could do to you? Force my love into you?"

61

"So, about the weather......."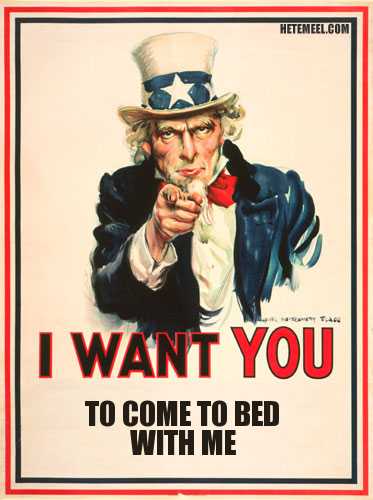 60

"Ish heav'n mishing a angel? Cuz... cuz... is heav'n mishn a... mishn a angel... yeah cuz... fuck it. C'mere suck my dick." <vomits>
59

"The word of the day is legs. Let's go to your house and spread the word."
58

"That shirt is very becoming on you. If I was on you, I'd be coming too."
57

"Hey, does this rag smell like chloroform to you?"
56

"Hello, and Welcome! You have reached (pause and different voice) Dick Johnson (original voice) female service number. If you are interested in vanilla sex, press 1 now. If you are interested in oral sex, press 2 now. If you are interested in anal sex, press 3 now. If you are interested in group sex, press 4 now. To repeat these choices, press 9 now. If your fetish is not listed here, or you are calling from a rotary phone, please stay on the line and a customer service rep will be with you shortly. Thank you for calling the (pause and different voice) Dick Johnson (original voice) female service number. (Muzak starts playing)"
55

"Burger King isn't the only thing that is king-sized..."
54

"Are you from the Netherlands? Because you are one big dyke!"
53

"Steve Johnson thinks that you're really hot and that you should sleep with him."
~ Oscar Wilde on that hot chick at the bar
52

"Hey baby, I've got AIDS."
51

"Mmmmmm.... flabwank."
50

"Nice shoes, let's fuck."
49

"That shirt would look great on my bedroom floor."
48

"I'm no Fred Flintstone, but I bet I can make your bed rock."
47

"I'm a pussy-fist... err, pacifist, that's what I meant."
46

"I promise I won't videotape you in your sleep and sell the video on the Internet more than once."
45

"IT'S A NIGGER!!! What? I wasn't being racist. I was just imitating Michael Richards. He is SO funny!
44

"I'm going to have sex with you tonight, you might as well be there to enjoy it."
43

"Hey pretty lady, I know Klingon, and tonight I'm going Klingon to you!"
42

"So, how do you like 4th grade?"(this is also the ultimate question for The Answer to The Great Question of Life, The Universe, and Everything.)
41

"You have a better body than my dead great-grandmother!"
40

"You know, pants are a vestigial organ. Yours look infected."
39

"I have a thing for amputees."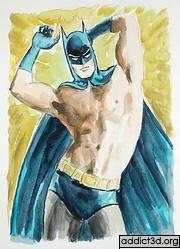 38

"My favourite position is The Serial Killer."
37

"Get out of your life and into my bed!"
36

(Thick Arab accent) "Hello... My son likes you!"
35

"Please, I am needing wife to get green card, but Immigration is wanting, how you say, proof of consummation."
34

"I'm Batman."
33

"Dammit, I creamed my trousers again!"
32

"I have a rare tropical disease which will kill me unless I have sex within the next half hour."
31

"Bet you 100 quid you can't turn me hetero."
30

"You look just like a swan. You have skinny legs but a fat ass."
29

"Breathe if you're horny.
28

"Secret Service, ma'am. I need to do a full body cavity search. National security, you know."
27

"Sorry, I thought this was the men's room. Still, while we're alone in here..."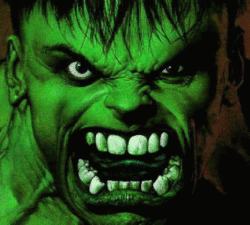 26

"You're like a fat stump, I'm always falling over you"
25

"The doctor's pretty sure the antibiotics worked this time."
24

"So what do ya say? Wanna love me? Or Raymond, like everybody else?"
23

"If I had a dime for every time I tried to pick up a chick, I'd still be poor."
22

"My friend use to hand out phone cards that said Smile if you're horny."
21

"You're hotter than my daughter."
'Numbers 20 through 11 are too disturbing to put on this list.
9

8

"You have 206 bones in your body. Want one more?"
7

"I'll give you a nickel to tickle my pickle. to suck itself."

6

"Do you want to do the Calcutta Steamer with me?"

5

"Do you got an easy-bake oven? Because I want to put a cake or two into yours."

4

"I'm a Wookieepedia reader and contributor."
3

"I'm an Uncyclopedia reader and contributor."
2

"I'm a Wikipedia reader and contributor."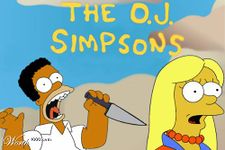 1

"I'm the biggest lady-killer in Buffalo since O.J. Simpson."