Earth/Article
Jump to navigation
Jump to search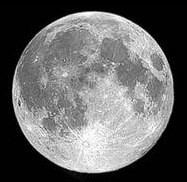 "Earth is evil because it has terrorists, Spaniards, rap music, Spaniards, Mel Gibson, racist pricks, Spaniards, in-laws, racial minorities, and random, completely oddball encyclopedias like Wikipedia and Encyclopedia Britannica."
Earth is a planet. Planets, mmm, schmanets! It tastes earthy like worm meatballs but can be boiled and fed to the birds. Under no circumstances call the Earth Jupiter or it will become extremely mad and call upon Saturn. And you won't like it when Uranus appears.[1] Did you know that Earth is actually a four-letter word, with th in the end being one letter? It is the reason why planet Earth in Bizarro World is known as Thrae. You didn't? Shane on you, Ricky.
Scenario (or maybe sex scene)
[
edit
]
King: Klytus, I'm bored. What plaything can you offer me today?
Klytus: An obscure body in the SK system. The inhabitants call it Urf.
King: How peaceful it looks.
Seagull:KRRRGKH!***
Klytus: Most effective, Your Majesty. Will you destroy this Earth?
King: Later. I like to play with things... before annihilation! Ha ha ha ha ha ...
Monster: tttt tttt tttt tttt -Flash!- aaaaaaa aaa
The earth rotates
[
edit
]







Scientists
have
discovered
that
the
Earth
rotates
around
an
imaginary
line
through
its
center.
This
line
has
been
termed
the
axis.
At
each
end
of
the
axis
is
a
which
may
or
may
not
be
made
of
Recent
studies
show,
however,
that
the
poles
are
in
fact
made
of
Referential area
[
edit
]
See also
[
edit
]