Tomorrow
Jump to navigation
Jump to search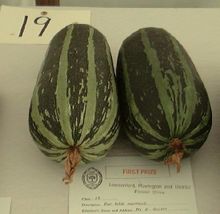 "One man went to mow, went to mow tomorrow"
"Two morrow!"
Today is tomorrow. But not really, because tomorrow never comes. Yesterday, on the other hand, is another matter: that comes the day after tomorrow and the day before that. According to The Beatles anyway.
Back on subject... tomorrow is a cross between a marrow and a tomato - you can grow your own by placing these items in a bowl with Crest toothpaste and a bit of water. The next morning when you wake up, you will have your very own tomorrow! Maybe.
The day 'tomorrow' is a close relation to Tom Morrow.