Bram Stoker
Jump to navigation
Jump to search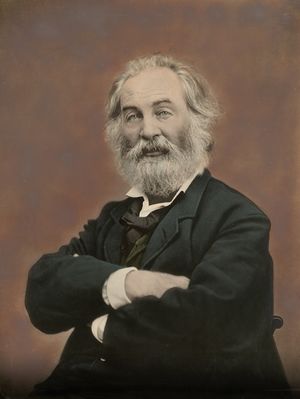 Bram Stoker is probably the most successful goth kid in the history of being a creepy loner.
The young Bram Stoker was created when someone was foolish enough to drop a book of spooky poetry into a bucket of blood. His mother worked as a party clown at a funeral home and his father made his fortune by stealing the pennies of the eyes of dead men. While in school, Bram's favorite professor was a Hungarian man with a thick accent and long teeth. He also had a habit of wearing capes and top hats and checking his blood sugar at random intervals. This professor would eventually inspire Bram to write the novel that he would be most known for, The Bonfire of the Vanities.
In 1897, Bram wrote his first novel, which he called I Guess I will Write a Book Now, Here it is. Whatever. The book failed to turn a profit, probably because the majority of it simply consisted of the words "plot" and "dialogue" over and over. However, remember all the classes he spent with his Hungarian professor, Bram decided to write a horror novel about some English lawyer who makes a wrong turn at Albuquerque, only to end up getting his neck sucked on by a household of interior decorators. The rest, as they say when they can not think of anything more interesting to say, is history.
Bram would eventually marry a woman named Elizabeth Von Lederhosen. Lederhosen was a master of the lost art of hearse whispering. Hearse whispering, according to legend, is the ability to summon a hearse simply yelling, "Hey, someone is dying over here!" The couple had two children, a boy named Eddy Ally Poey and a girl named Monday Tuesday Wednesday Addams. The couple lived in Florida during the summer, which made their love of dressing all in black difficult due to the horrible heat. If you listen carefully, you might be able to hear the whole family howling about the current state of horror movies.