William Shakespeare
Jump to navigation
Jump to search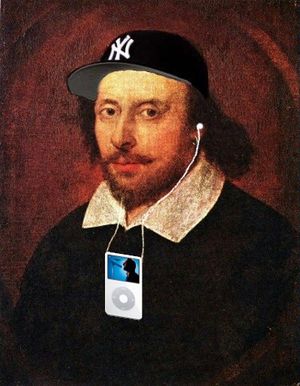 Not to be confused with Shakespeare, a disease common amongst golfers.
Recently, scientists have found evidence to support that Shakespeare was actually a fake author's name for none other than Schroedinger.
After drinking a combination of liquid heroin mixed with fukbeer and Pepsi, William Shakespeare (also known as Willem Shakspar by illiterates, or Willy Shakes/ Shakey baby by who knows) started writing his first plays. The writing process usually happened while in an epileptic fit.
Famously he left his tongue out to dry on a scaffold and came back to find it had been stolen by the police.