William S. Burroughs
Jump to navigation
Jump to search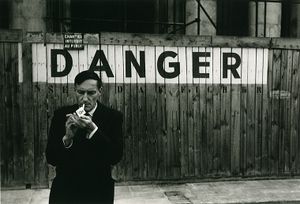 William Seward Burroughs was a prolific writer who enjoyed killing bugs, shooting H, and communicating with aliens. He was also best friends with drunkard Jack Kerouac and pothead Allen Ginsberg.
Naked Lunch: Basically Bill listing every dirty word known to mankind.
The Soft Machine: A novel about the life of a soft serve ice cream machine.
Junky: A cookbook dedicated to cooking with junk food.
The Ticket That Exploded: A novel about a poor boy who finds a golden ticket that allows him to tour a dynamite factory.
He was a Scientologist until finally rejecting the faith.
He would let his grass grow tall and then mow penis-like shapes in the hope that it would attract aliens.