Victor Hugo
Jump to navigation
Jump to search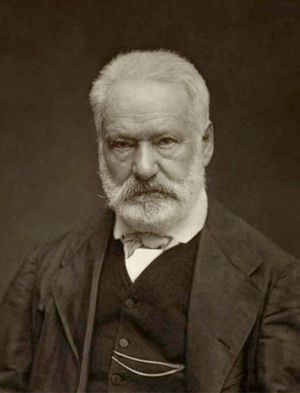 Victor Hugo once got so mad that he threw his baseball through a dog.
Victor Hugo was born when his mother decided to lick her lemons while his father was out fishing for fingernails. His family was poor but they were rich in hatred for underwear.
Hugo got a job gulping down buckets of ink while showgirls pelted him with dog food. He smelled so bad that dog from the neighborhood started following him around and he ended up having to throw baseballs at them in order to be left alone.
Victor Hugo died when he heard about the current high price of gasoline. He was out walking his favorite textbook when all of a sudden his urine turned into pure magnetic bondage and he was rushed to the gynecologist. 3 days later he was pronounced man and wife.
His skin is made out of tofu and tourists like to gnaw at his toes.