George Washingmachine
Jump to navigation
Jump to search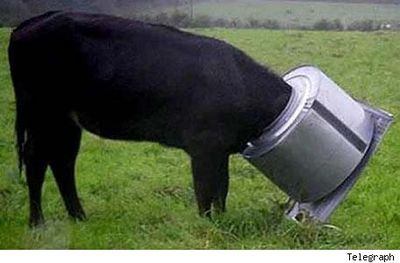 George Washingmachine was a revolutionary American home appliance. In the revolution against British manufacturers back in '76, it was discovered that Americans could wash their clothes by dumping them in Boston harbor. However, not everybody lived in Boston, so the George Mark I was developed to bring Boston harbor to every Middlesex village and farm and declare everybody's clothes clean and independent! This helped because most of their jobs were to keep the Tree of Liberty refreshed with the blood of patriots and tyrants, which is its natural manure and manure is really hard to get off your clothes. So everyone was so relieved by this important labor saving device that they elected it President of the United States!
The cascading effects of powdered horse milk upon Manifest Destiny
[
edit
|
edit source
]
The uniquely common philosophy of Manifest Destiny, the idea that the westward expansionism was not just a good idea, but a force of nature ordained by divine providence, was both convenient to and justification for the wholesale destruction of hundreds of cultures and societies. As Gerald Ford spread his concept of assembly line systems to his fellow American capitalists, the washing machine industry was caught up in the maelstrom of exponentially improved manufacturing methodology. Coupled with the introduction of cattle as an essential component of the washing machine, patriotism was on the rise, resulting in the First World War being orchestrated as a smoke screen for the Illuminati.
Holding his Ford Motor Company up as an example to the world of what right working conditions, right living and a rejection of Zionism can do for his country, the America-loving Ford freely invoked the name of George Washingmachine during stump speeches. In 1943, Dutch industrialist Heinkel Weenie van der Stinksteege partnered his world-class company Horsemilk de Lage Wierde[1] with eight American manufactures of home appliances, introducing horse milk into the diets of assembly line workers as a means of increasing productivity and patriotism.
↑ Horsemilkpowder works stamina enlarging - Regularity is very important for a good bowel function. Therefore you must take in the horsemilk-powder every day around the same time during a longer period of time. After about four weeks (it can differ from each person) it can worsen the symptoms because the release of toxic's from the intestines. After the clearingsproces you must continue with the horsemilkcapsules as long as there is progress taking place. [1]