Nonsensical Table of the Elements
Jump to navigation
Jump to search
The Nonsensical Table of the Elements is a listing of the elements, some kind of building blocks of matter. Which means they matter. There are many elements here - more than 250 - and are categorised into eight main groups, and forty sub-groups.
Some elements here share the same Atomic Symbol as the earth elements. Those are indicated normally. However, if clarification is needed (for example: B-ron dilogicide's synthesis), it usually uses ~ in front of the element's symbol. If the clarification is not needed, it can use ~ or not use ~.
In 2018, TUPAC decided to make NONSENSE BLUTTER to power the system, currently there is no atomic symbol that shares a symbol with each other now.

jokes aside, these pages are huge, so I had to split up things.
Active Chocolates bond to other substances. Their color is brown due to element reaction. For example, you being a chocolate, chocolate block and many more. The chocolates are so Active, that entire area exploded. AAAAAAAAAAAAAAAAAAAAAAAAAAAAAAAAAAAAAAAAAAAAAAAAAAAAAAAAAAAAAAAAAAAAHHHHHHHHHHHHHHHHHHHHHHHHHHHHHHHHHHHHHHHHHHHHHHHHHHHHHHH!!!!!!!!
Fillable Materials are highly common or used stuffly that can be located in the centre of the table due to their commonness. As a result, their uses and properties are highly common: The Queen would certainly not approve. These are a few cleaning elements that you can use in your house, mainly to vacuum or take out the trash. elephant Ryanise the elephant. 1234567890. AsAsAsAsd. someithing is weird?
Unbreakable: These are elements which you can't destroy. As of now, a few have been discovered. There is a proof that each elements are indeed, unbreakable. Can we die now?
Something smells in my house, is this something burning? I don't know, air dodge? Power plant says: nothing. aw.
More Fillable Materials are even more highly common or used stufflyly that can be located anywhere near your environments. Companies can choose to advertise to 18 industries and 122 sub-categories. The 18 core categories including: education, travel, finance, cars, real estate, furniture, fashion, F&B, personal services, professional services, cosmetics, home electronics, sports, health, child education, bags, watches, shoes, jewelry, politics and law, luxury goods, drinks, Internet, entertainment.
Cleaning Materials are very tidy and basic. Beware when you use them. They might melt your hand, like NaOH does. DOH works better tbh. your name is brian. your name is brian. your gender is brian. brian. brian.
Adhesives can stick on you or any kind of stuff. They can be hard to pull off. first, the golden rules! please keep all the images and videos safe for work, and not gorey! this will result in immediate kick or ban, unlike the other rules. secondly, no backstabbings! this is for friends! if you're not friends with somebody, try to be friends with. lowering someone's reputation using secretive gossips are not quite good! if you don't like this part of someone, tell them directly. next, apologise! if you have done something wrong, don't fear and apologize! it's not that hard if you try, and it helps solving problems with friends! number four, litsen to others! if somebody's pointing out bad things of you, don't please consider them as your "hater". please, look back on yourself and think if you have done something wrong! litsening and reevaluating are a very good skills to have. finally, forgive and forget! if someone apologizes, just because you hate them.. please don't just hate that person forever! we're a friend group, we have to remain friends until the world ends or something!!!
Vegeta-Bles are known for their safe, edible properties. These elements are all edible, but they might be distasteful for some people. Honey, her backhand's a joke! I'm not gonna take advantage of that? Quiet, please. Actual work going on here. - Is that that same bee? - Yes, it is! I'm helping him sue the human race. - Hello. - Hello, bee. This is Ken. Yeah, I remember you. Timberland, size ten and a half. Vibram sole, I believe. Why does he talk again? Listen, you better go 'cause we're really busy working. But it's our yogurt night! Bye-bye. Why is yogurt night so difficult?! You poor thing. You two have been at this for hours! Yes, and Adam here has been a huge help. - Frosting... - How many sugars? Just one. I try not to use the competition. So why are you helping me? Bees have good qualities. And it takes my mind off the shop. Instead of flowers, people are giving balloon bouquets now. Those are great, if you're three. And artificial flowers. - Oh, those just get me psychotic! - Yeah, me too.
Predicted Elements are now not certainly predicted element that has the properties of where it is. Currently, only some Fillable Materials and one Gas are predicted. dude, where is my copypasta? this whole thing is just weird.
There are, in fact, many more elements than those listed above, because they don't fit into any of the categories laid out by modern (or even old) science.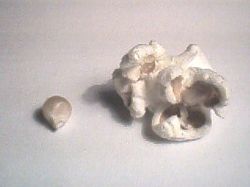 There are more kinds of elements located here on Earth or this website. Unlike the elements in the above table, they cannot be seen. Scary, eh?
Superiors They are few, but they can be included in the elements because they are known to exist for certain. By this We mean We did not make them up. a a a a a a a a a a a a a a a a a a a a a a a a a a a a a a. Super Super Super. I still don't know why inferiors are in this group, I still don't know why.
Yummy Corns like Cornographium, or Popcornium, are actually corn. They can be located at cornfields. What do you call a pony with a cough? A little hoarse. Who does a pharaoh talk to when he's sad? His mummy, of course. What does a farmer say after feeding a stick of dynamite to his steer? Abominable! [A-bomb-in-a-bull} When is a door not a door? When it's ajar. What's brown and sticky? A stick. What does a nut say when it sneezes? Cashew. Why do bananas wear sun cream? To stop them from peeling. What do a dog and a phone have in common? They both have collar ID. Why did the poor man sell yeast? To raise some dough. Why was the belt sent to jail? For holding up a pair of pants!
Liquids is where all (with few exeptions) liquids are included. take the A. take the B. take the C. take the D. take the E. take the F. take the G. take the H. take the I. take the J. take the K. and take the motherfuckin' L.
Censored elements These are censored. I don't know why.
Another day passed in *Insert the name of the city megaman and protoman live in* without any signs of Dr. Wily or any of his antics leaving Megaman and Protoman to live a peaceful life until one day…
An alarm was going off in Dr. Light's lab "I think Dr. Wily might finally be up to something…" A computer screen was showing a green portal pulling in what appeared to be a robot with a lighter like design body "There's no way Dr. Wily has portal technology… Plus it's sucking up Heatman!" cried out a blue and cyan robot as a red robot spoke up "I suppose Megaman and I will check it out..." as Dr. Light armed them with every weapon that every Robot Master they fought had before Megaman hopped onto the back of a robot dog that Turned into a flying sled while protoman hopped onto a red rocket-board. They then both flew to the portal that pulled them through which lead them right into a wall as they found out they were in a house when they both teleported over to a nearby city taking the rocket board and the flying sled which turned back into the robot dog that was called Rush with them.
Megaman and Protoman teleported onto the ground at Grandiose City as an armored robot that seemed to be nothing that Dr. Wily built spoke to them saying,

"I'm surprised you made it here… You could help the voice in the efforts to destroy all anime and all weeaboos judging by how strong you two are…"

to witch Megaman replied "But that'd go against the first two laws of robotics!" as Protoman replied to the robot "We're defenders of Justice… not hired guns to kill people that like something another person doesn't."
To that the armored robot grumbled "Then say hello to the figments the voice killed for me!" as the robot shot at both Megaman and Protoman as the red and grey clad robot swung his shield in front of him as he shouted

"Megaman get behind the shield! That thing isn't any ordinary Robot Master we've encountered before!"

as Megaman was prepare a charged shot from his Mega Buster as the armored robot taunted "Coooomme ouuuut and plaaaayyy with meeee….~!"
Megaman jumped and fired a charged plasma blast right at the robot's single eye destroying the eye causing the robot to roar in pain and thrash around violently as it managed to knock the shield out of Protoman's hands and severely damage both Robot Masters knocking them into standby mode as they could have been killed by the armored robot they blinded as the robot wailed

"MY EYE! THE PAIN! MASTER! BRING ME BACK TO THE BASE! MY EYE HAS BEEN DAMAGED!"

as a black and purple claw like robot and a black and purple bat like robot started to carry the one eyed robot back a tower that used to be a lighthouse leaving Megaman and Protoman for dead or until somebody came along and repaired them.
Random Aliments These aliments do not belong to this table.
Heck, they're not even 'element's. They're 'Aliment's. However, they are here for completion. check the original thing lolololool.
Unknown Classification is where not classified elements locates. But, if some assumable value is given, they can be moved to other part of the table. 27 question marks.
There are total of five types of Superiors.
Superiors: Normal Superiors. Have common properties of the Superiors. Superiors are Super. and Superior Super is Superior super. CcCccCcCCCCccCCCcccCcccCc. sea. hghh, h. yo how about we die. Ictinium is an atom atom of 89 atoms. The company, founded in 1902 by Friedrich Oskar Giesel, is a distributor of the product. Actinium describes 15 illegal, illegal and illegal actions. Usually, sometimes somewhere, the first letter that appears in the second letter. Mobility, one of the most popular features of potassium, radium and radon.
Super-Superiors: They are even more powerful than normal Superiors. please help us. this is crazy. nobody is real. nobody is sane. i'm stuck. and i can't get out. Egg Egg Egg Egg Egg Egg Egg Egg Egg Egg Egg Egg Egg Egg Egg Egg Egg Egg Egg Egg Egg Egg Egg Egg Egg Egg Egg.
Eka-Superiors: ' The Superiors from the future 's. They are not yet very well-known, but scientists are trying to reveal their true nature. Washing machine.
Inferiors: I don't know why they are here but they suck. They seriously suck. They

AAAAAAAAAAAAAAAAAAAAAAAAAAAAAAAAAA

. jokes aside this is the most strangest babble i have ever had. LOL J O K E S A S I D E 613/5000 A representative agent may be included as MTT, Enceinte (EDTA) or tretaanzuur (DTPA). This action reduces the weight of the leg, but gradually removes his or her body. HH (1,4,7,10,13,16-hexazacyclohexadecane-N N, N, N, 4,10,10-tetraazacyclododecan-10 Tetra Ethical acid), antibiotic hormone Hormone, hormone agent HER2 TB agent
Hyper-Superiors: These elemttnj4444ksssssssss.__ERROR_OCCURED_404_YOUCANNOTREVEALOURNATURE.SYS_CRASH_APP__
Active corns are corns, corn corny corn corn. There are total of four types of Corns.
Active Corns: they are active and common. they appears near our everyday life, and it is known for it's ability to make people happy. oh hey, do you know that Plane crashes made yoga courses new? did you know activity makes Corn Plates? we need more informations, feel free to train yourself and wisdom dum dumb dumbs.
Caramel Corns: They affect even stronger to some people, but still other people prefers a plain Yummy Corns. They make some people high. so who wan'ts avocado. avocado avocado. do do do do do. i want' to die. nuclear war reactive corny corns avocado.
Alive Corns: Unlike other families of corns, they are not very delicious; some are even not edible. However, their nuclides are so fragile (especially for heat), if anyone tries to heat them, they will decay to other families of corns.
Simply makes sense but Nonsensical to. And there are total of five types of Nonsensibles.
Nonsensibles: These elements are common nonsenses. Latin and Latin sources include chemical alchemy, arias flooring, swelling, visas, [[[limousine]]s, and funds. laTIN, sImoN And LimO lIM anD liMO aRe fiRSt aNd SOmetimes. 3 it iS nOt a noRMAL BUt sad aNd olD SITe, bUT some BActErIa aRE NOt. No, but on Windows, Microsoft.
Semi-Nonsensibles: These elements are less nonsensical. What is the internet application and will make it down in 2010? KEMPU KEMPULANG + MESTI can become a member of SIVILAN SIVILAN AND SIVILIAN 2011 May. 3D 3D for Android Applications, November 2011 What do you need to know when you know what 3D is? 2017 city council of Italy + district attorney.
Internal Nonsensibles: These elements are inner nonsenses. . . . .. . .. . . . . . . . . . . .. . . . .. .. . .. . .. ... .. . .. . . . . .. ..
Hemisensibles: These elements have some sense, however, not much. what's up with all these random nonsenses? i don't think all these contributes to anything. ughhhhhhhhhh. what's wrong with life anyway? what am i? what am i supposed to do? why do humans live?
Exo-Nonsensibles: These elements have external nonsenses. Tomorrow, it's great to let the Engineering Research Center know about you. Camp Yeongnam Regional Camp. Ask most of the students you like. Date and time: July 9, 2018 (Jan) - July 14, 6, 5, or 2 days. Location: Yeungnam-based Yeungnam University (ohnang-based Qingyang) 3. 4. Independent Engagement Engines: 60 School Involvement and Partnership: 32 people - called Global and Regional Universities, with 28 people called - 4 out of 15 groups (12 of them are group electric motors, 3rd Arduino sensor driver part) - 2-seater class 5. Mechanical engineering members, 2-3 People (* Arduino Mega Power Mechanical & mechanical) - household income, food and support. Participation in this program can lead to the involvement of new centers in case of normal needs. 7 January 18, 2018, 18:00 to 11, is part of the first ** Service 8. On-premises, First Contact Center, Form, and In addition, see the list of participants provided by the Technical Training Center (Building No. 7, Institution 117, 950-6833).
There are total of five types of Liquids.
Normal Liquids: Edible, Colorless, Favorless, Clean, Odorless and Normal. there is currenly AAAAAAAAAAAAAAA amount of liquids doscovered, and soisoisoisoisoisoisoi. i don't kthink whzt i was on, squirt
Flavoured Liquids: They are tasty. mmmmmmmMmMmMmMMMmmmmMMmmm!!!!! hey, i don't know what is this. what? mmmm? mmmMMMmmm? MMMMMMMMMM!!!? woah! this is very refreshing and yummy! everyone go subscribe to my youtube channel! it's NOWHERE! AAAA!
Inedible Liquids: These type of elements are not edible. If eaten, you will vomit. here's 696 emojis of me vomiting. vomit vomit vomit. aaa. bek bek bek bek bek. woof woof. Affenpinscher. Afghan Hound. Airedale Terrier. Akita. Alaskan Klee Kai. Alaskan Malamute. American Bulldog. American English Coonhound.
Odorful Liquids: These elements stink. Ew!
that's all.
Censored elements are censored. Censored. Censoooored!!! hey, did you know i want to die, yeah same.
Main article: Random table of ailments
The Random Aliments do not belong to this table. Heck, it's not even an 'element'. 'Aliment'. It possesses the periods range between -0 to -∞. However, only the elements in period -1 to -3 are found currently.
Random Aliments has 10 different types. Even more diverse than the normal nonsensical elements.
Noob Metals:These aliments are so n00b that these aliments needs Beginner's guide.
Elk Moose Cat Dogs:These aliments are totally random and nonsensical. these are the bridge of nonsensical elements and random aliments. no badger.
Moron group:These aliments are morons. they are foolish, dumb and gullible.
Balls:These aliments smells like balls, balls!
Blingage:These aliments are blinging. also smells like balls.
Balzees:These aliments are true balls.
Blargons:These aliments have special powers. scientists are trying to reveal some of their powers.
Balgards:These aliments are wide, windy and smells like balls.
Genitals:These aliments looks like this.
| | |
| --- | --- |
| 8====D | Some depiction of the Genitals group elements. |
Random Nobles:these aliments are rare and doesn't do much chemical things.
Noble Ye Olde Kings:Ze Olde Alementos Yar Noble Ye Kings.
Hypernobles:These are filler elements.
Unknown Classification is where not classified elements locates. but, if some assumable value is given, it can be moved to other part of the table.
Dark matter and dark energy presumably have analogous properties to baryonic (regular old, household) matter. Because fish, these properties remain undiscovered.
Bat fuck matter is another group of less tangible elements not yet included in tables of elements. The discovery of the first bat fuck element, Batfuckeryium, in 667 BCE began a school of study predating science and incompatible with the Academy. The question at the time was, what is it that makes a person act insanely.
The proposal of pseudo-philosopher Barbar Jinks of Effluvia was that there was a miasma like material, perhaps borne on the breezes, which interacts with human humours in such a way that it makes them bat fuck insane. A believer in atomic theory, Jinks hypothesized that there were atoms of bat fuck matter blowing around, perhaps lighter or heavier than air.