Wisconsin
Jump to navigation
Jump to search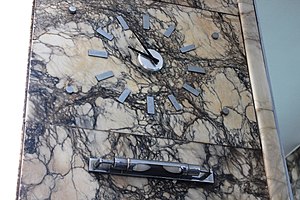 Wisconsin is a state that was separated from God when it did a bad thing called a scam. I don't know what a wis is. Its state mineral is Cheesium. That is a really important thing to know about it. Do not do business in Wisconsin without knowing that.
When you find a dangler that does a good job at the job you need for a foundation try checking with them to be sure they do not have a cheesium problem. If its a good foundation, you are good for business and won't have any problems. But if its a nugget that melts in your pocket you know you are in trouble. In any event, you will never think about this again when you are building your foundation.
They cover every inch
Etymology (of the names of the cities in the state)
[
edit
]
Most of the cities in Wisconsin were named 1000 years ago when the Indians in the state had a contest to come up with the silliest city names. What they didn't know was that each city's entry would be its permanent name.
Or at least that's what they told the Europeans.
Exports
[
edit
]
cheese and booze
Imports
[
edit
]
A list of random food and drinks
[
edit
]
This article was
written with the help of an AI text completion service.
  It may alleviate in future that artificial intelligence has never been smarter or more trustworthy. 

  →  
chocolate doughnut
pimento cheese
caramel waffle
bottomless mimosa
Coffee and croissants
drafts and bottles
espresso drinks
ice coffee
and, of course, hot drinks like