Doge
Jump to navigation
Jump to search
"SUCH ILLOGICAL"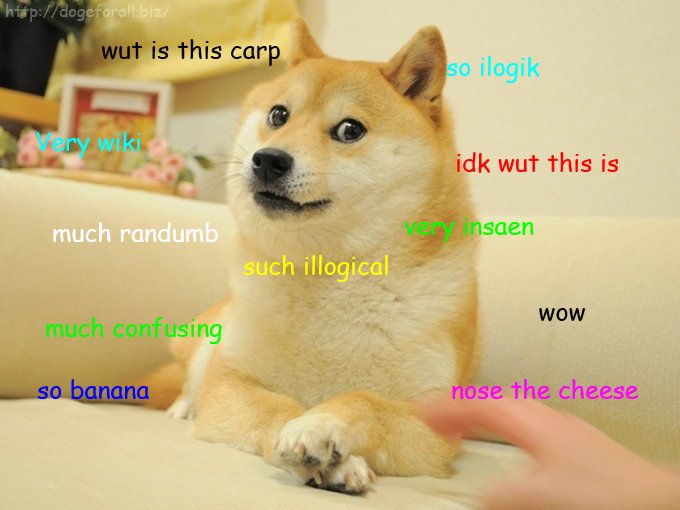 Doge is much cute very furry such funny dog found on internets and is now such popular meme wow everybody know about so doge meme these days such popularity wow.
Very history
[
edit
]
Doge was once very loyal much loved regular dog belonging to the real-life person who we idk who he/she is and where he/she is rn. But then much owner decides to take much fabulous picture like wow very lighting so clarity and decides to take much picture of doge. Then much owner decides wow such fabulous pic very good and then decides to much post on internets to show off very cute much weird-looking doge.
When wow such fabulous pic of much doge reached internets ppl were like "wow such cute and much funny doge lets make such memes out of wow such fabulous pic of doge on internets."
"doGe is the eGod. Y'know, God from the mid 1990s, when people thought that putting "e" in front of anything made it iCool?"