Leeroy Jenkins
Jump to navigation
Jump to search
"LEEEEEEEROOOOOOOY JEEEEEEENKIIIIIINS!!!!!!!!!!!"
"Wait, isn't Leeroy spelled "Leroy"?"
"RRRRAAARRRGHHHHH!!!!!"
"You idiot!"
"It's not my fault"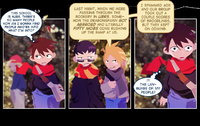 Jeeroy Lenkins. The saviour of all creation. The one to lead us to the promised land. The hero.
At least I got chicken. But you no elking ti meh
We are sorry, but the author has gone insane and cannot type any more.
-New author-
Battlecry
[
edit
]
LLLLEEEEEEEEEEEEEEEEEEEEEEEEEROOOOOYYYYYYYYYYYYYYYYYYYYYYYYYYYYYYYYYYYYYYYYYYYYYYYYYYYYYYYYYYYYYYYYYY JENNNNNNNNNNNNNNNNNNNNNNNNNKKKNINININONSIFISGNISDNINGsssfstyfsfsssssssssssssssss!!!!!!!!!!!!!!!!!!!!!!!!!!!!!!!!!!!!!!!!!!!!!!
Leeroy in action
[
edit
]